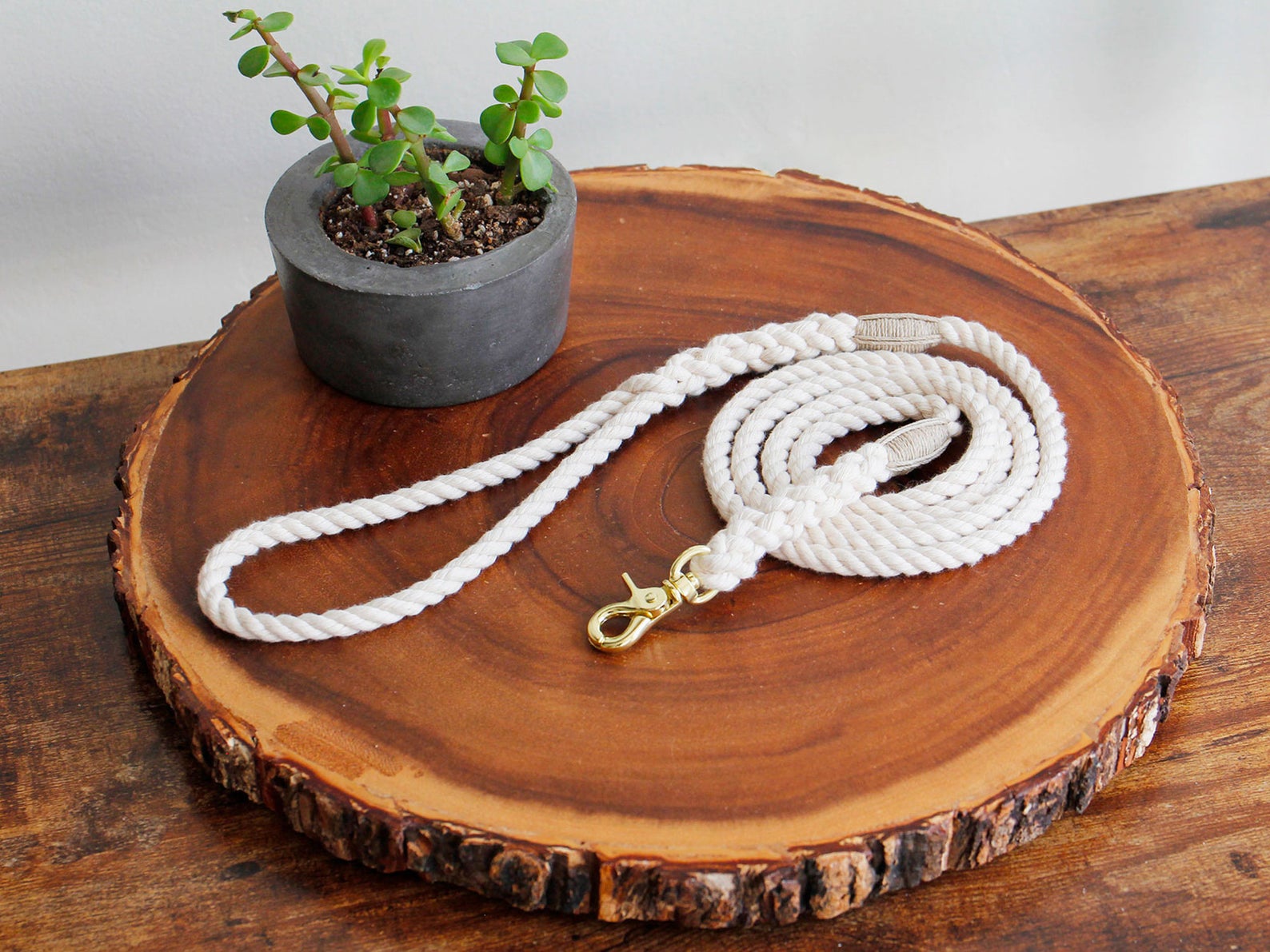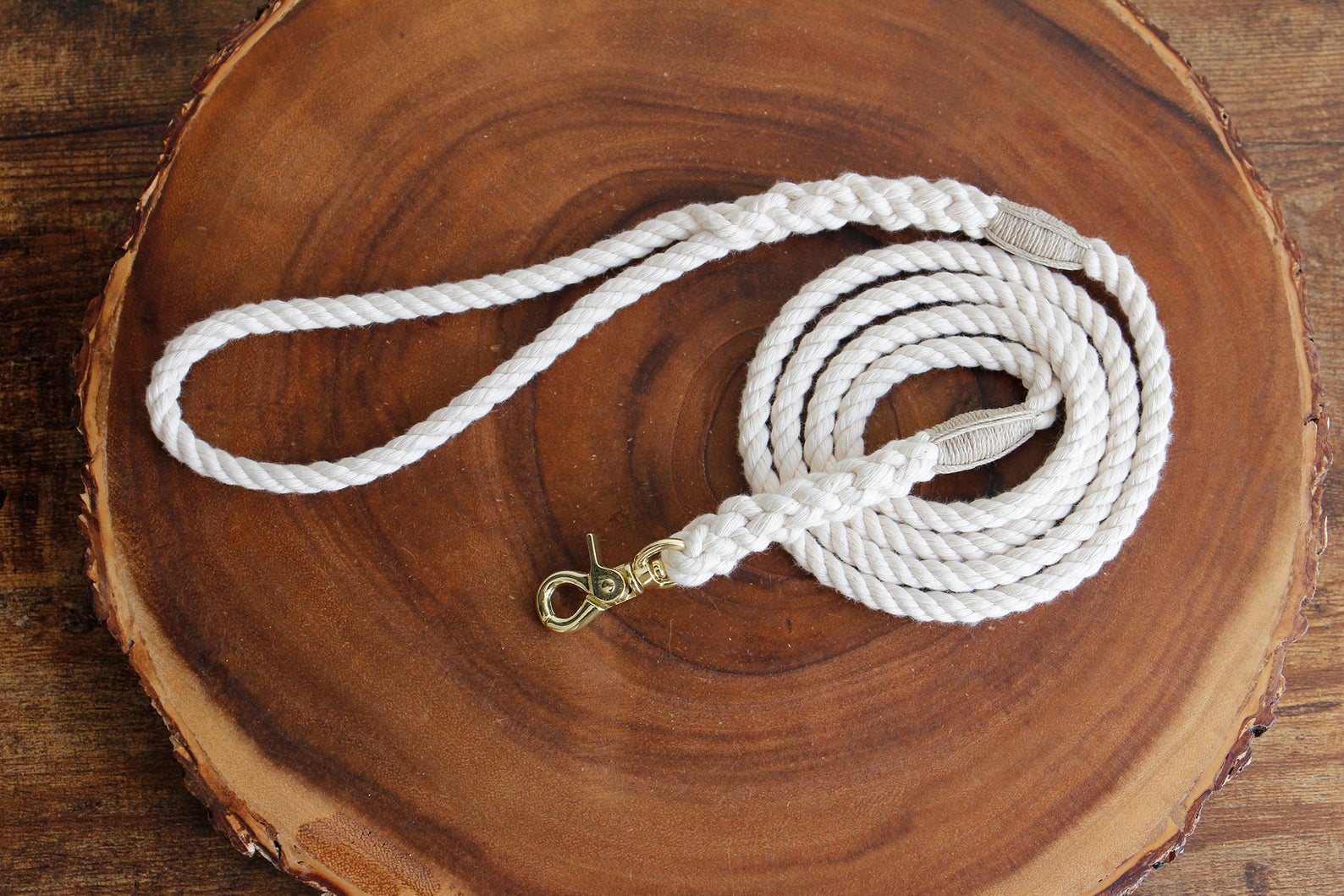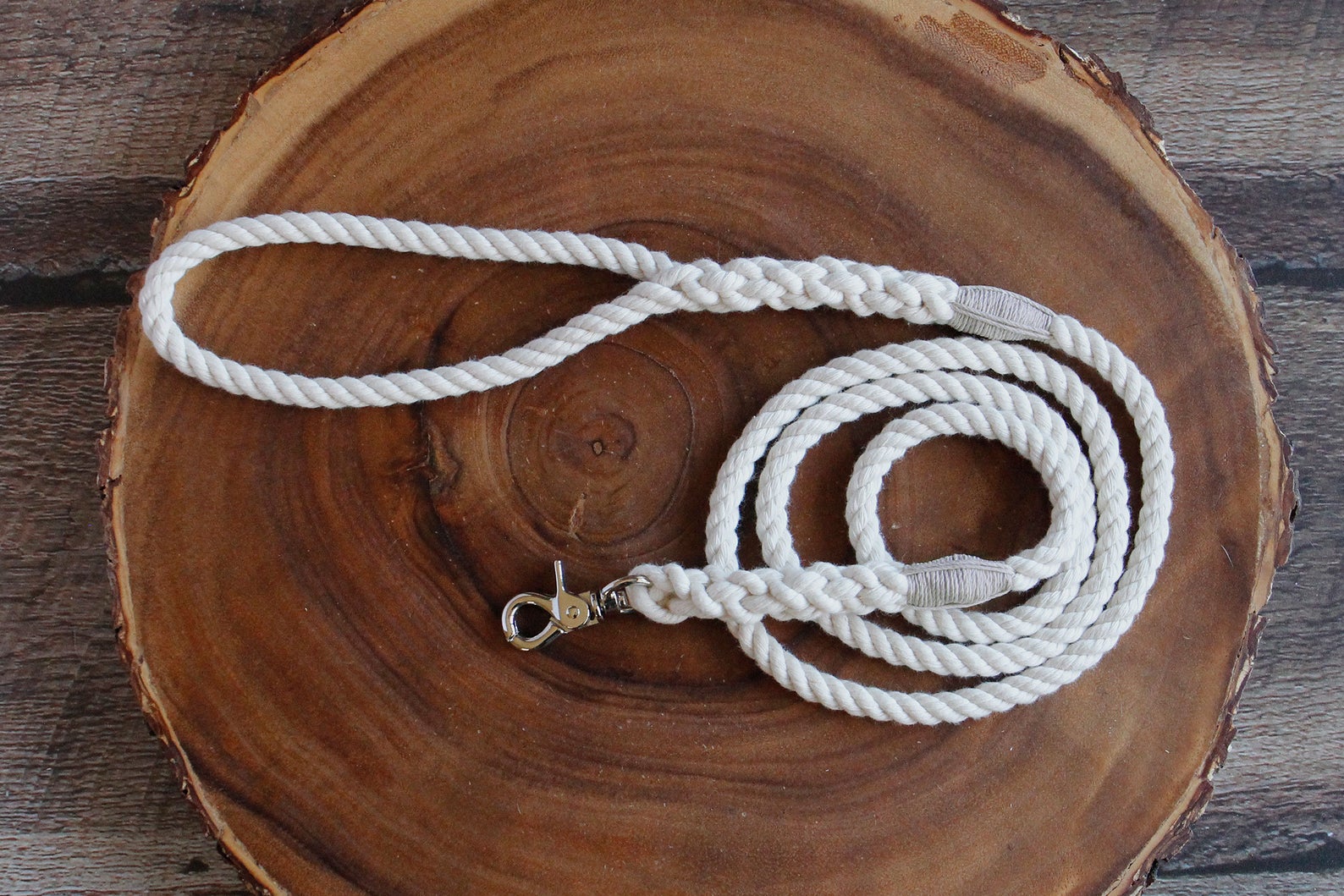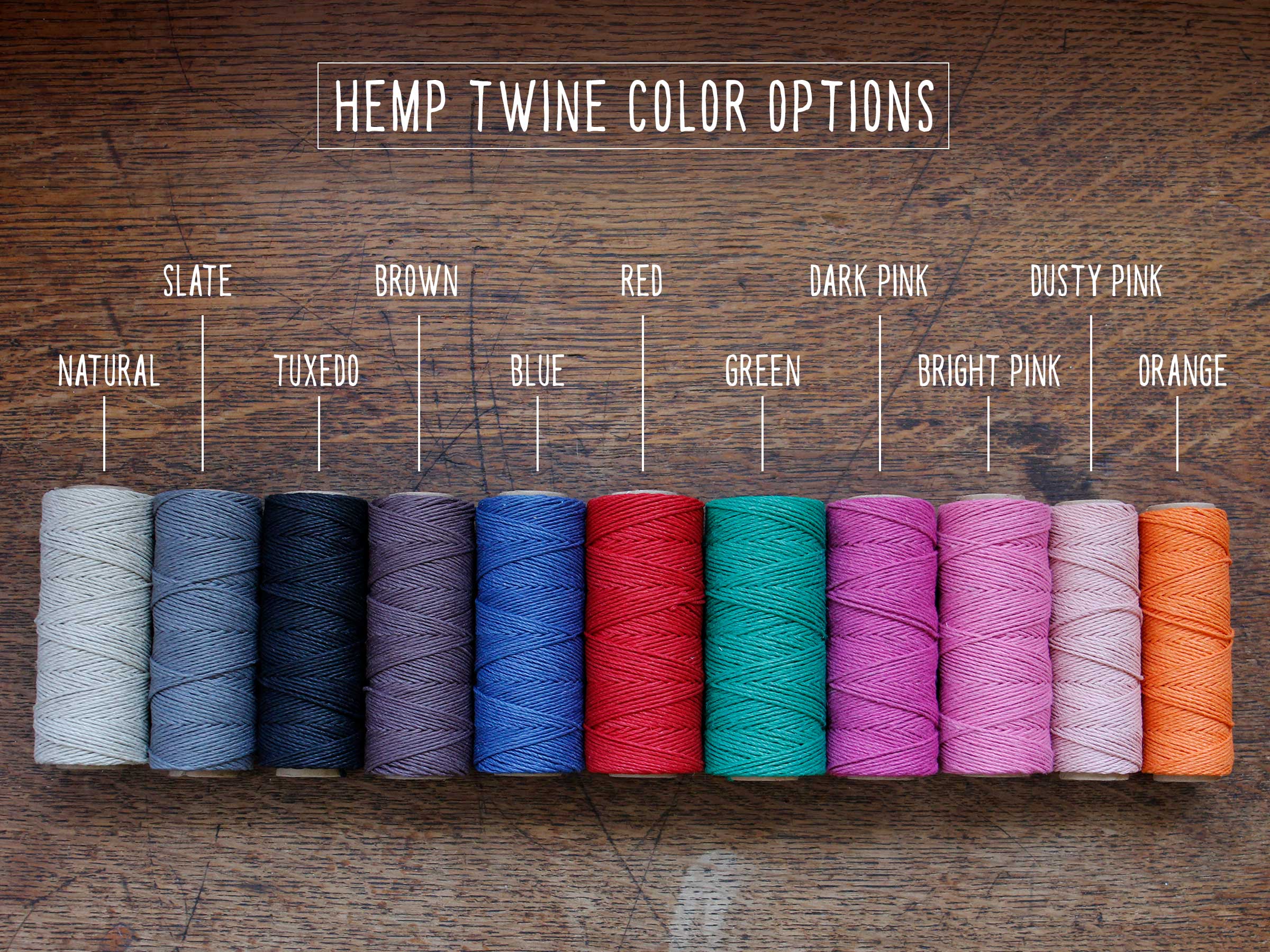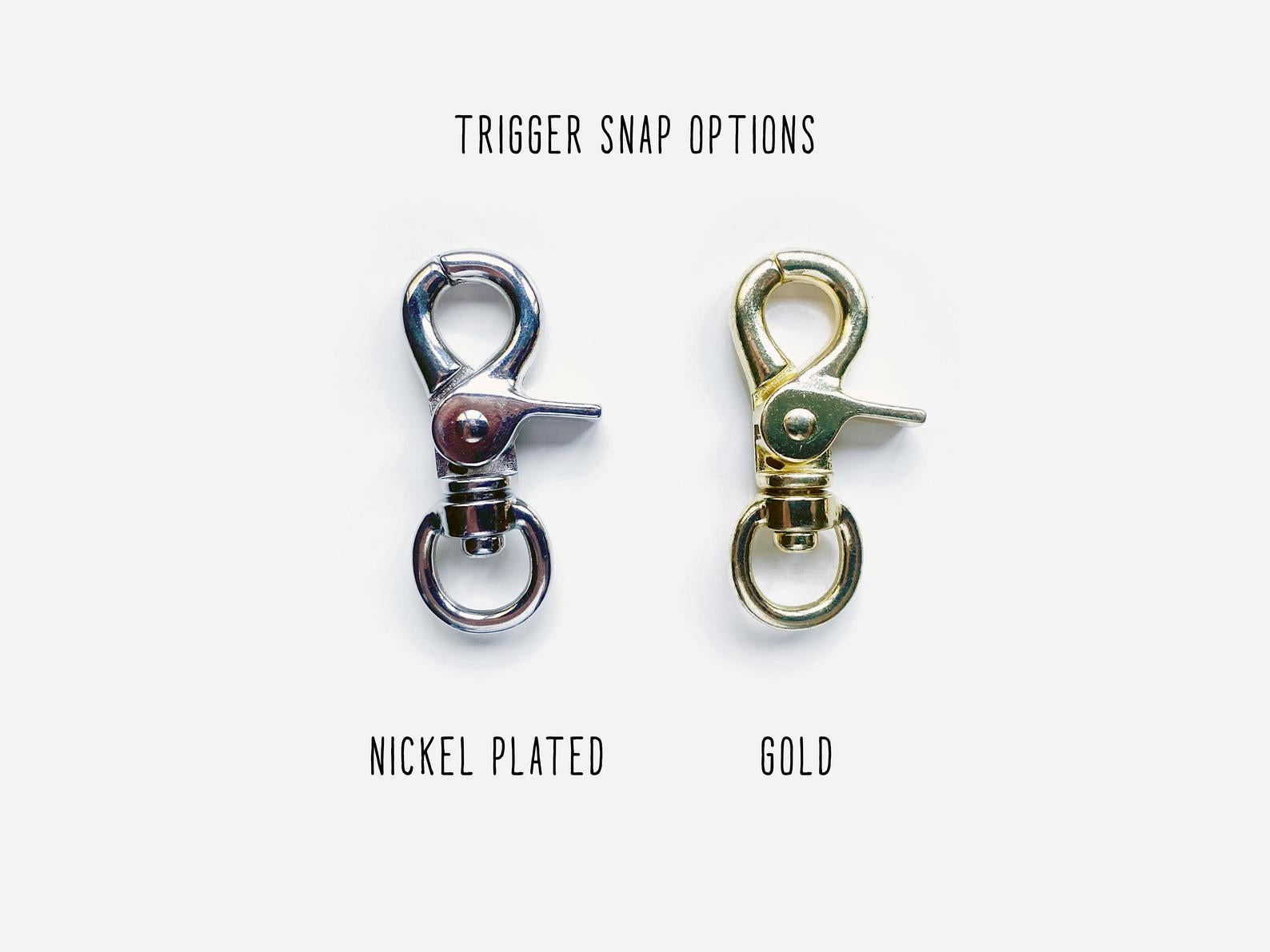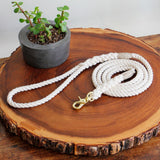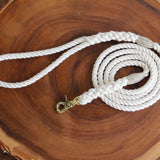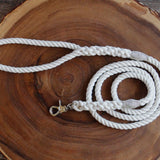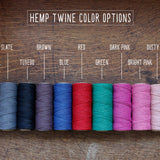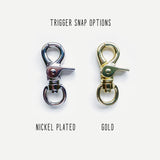 Cat Leash Natural Cotton Rope
Wigglywoo's lightweight Cotton Rope Leash is made from 1/4" (6 mm) 3-strand cotton rope. Perfect for a cat or tiny dog.
No dyes or other chemicals, finished with a stylish trigger snap. Each leash is individually made, hand-spliced and whipped. Each splice is finished with a decorative hemp whipping twine. 
Materials:
 Natural Cotton Rope, Hemp Twine, Trigger Snap Hook
(Each leash is slightly different and lengths are approximate.)
Cat Leash Natural Cotton Rope