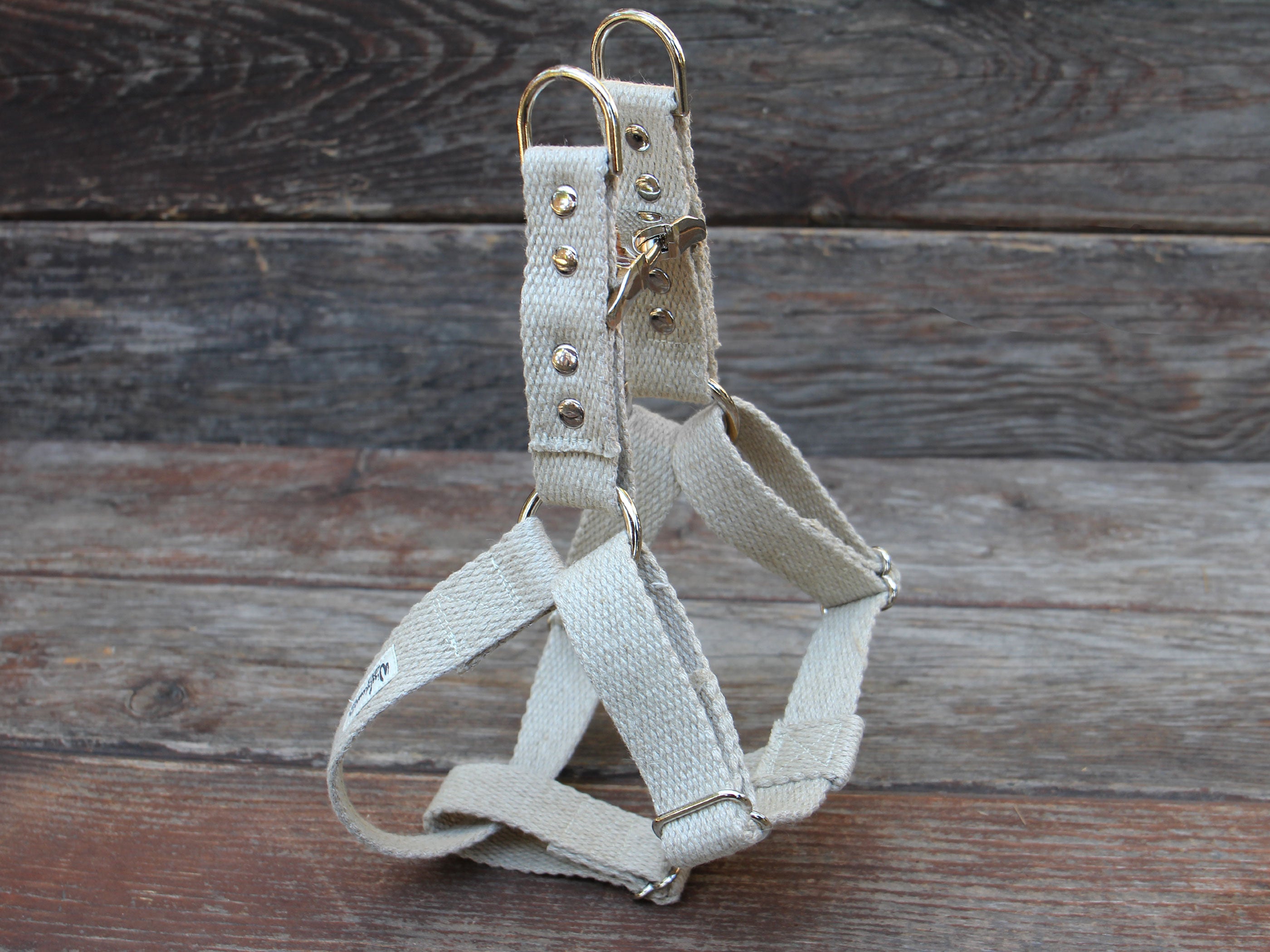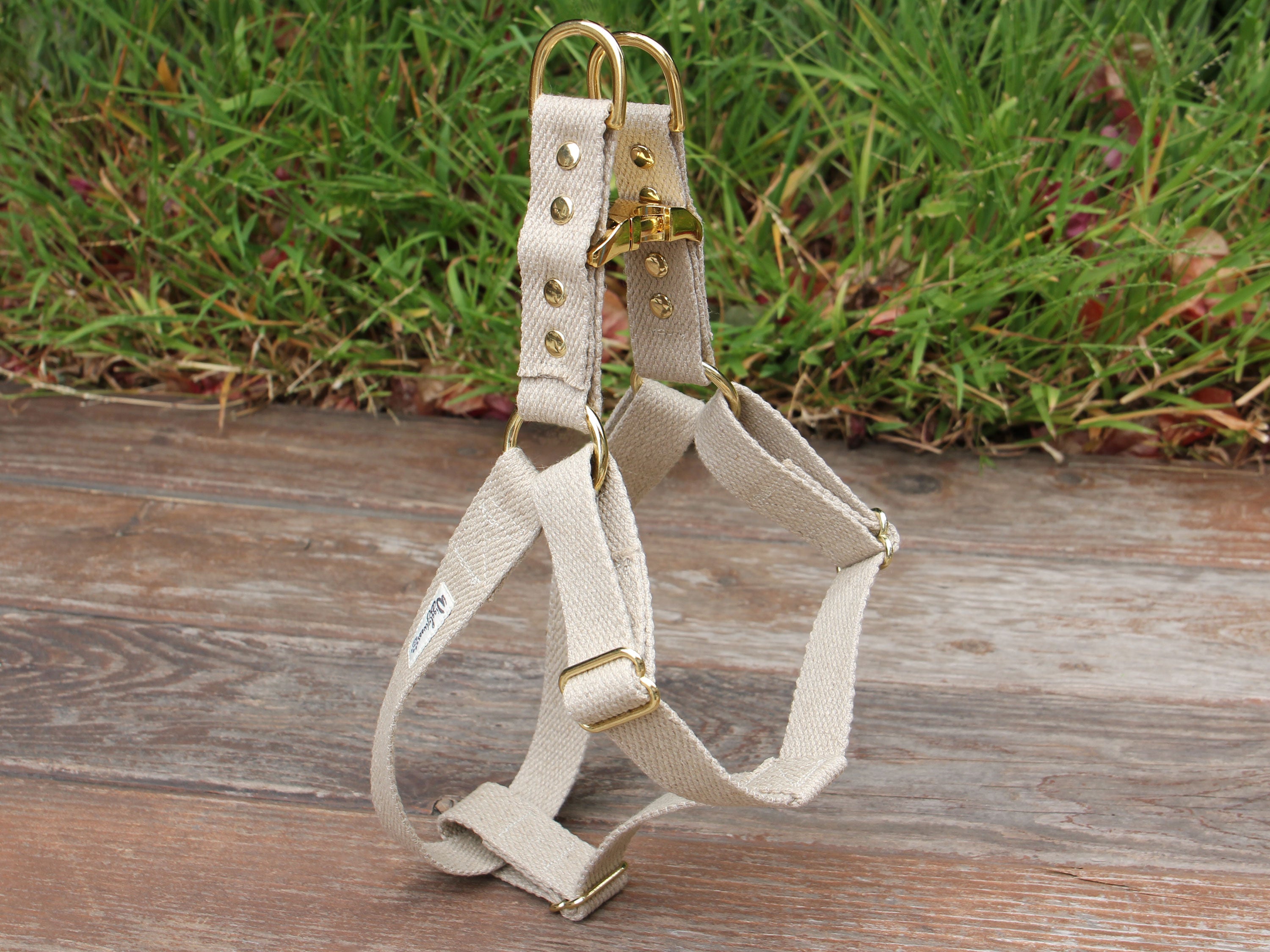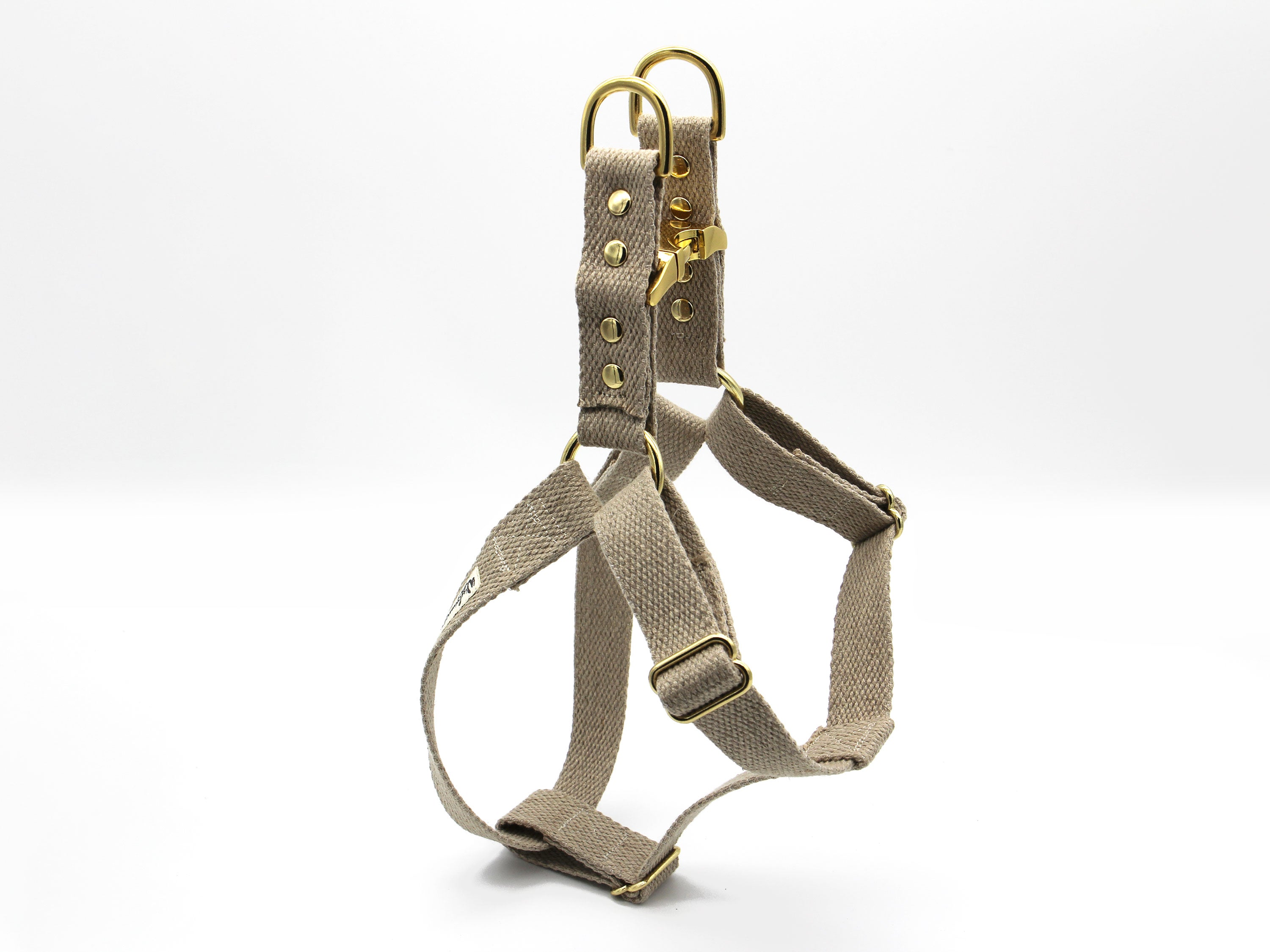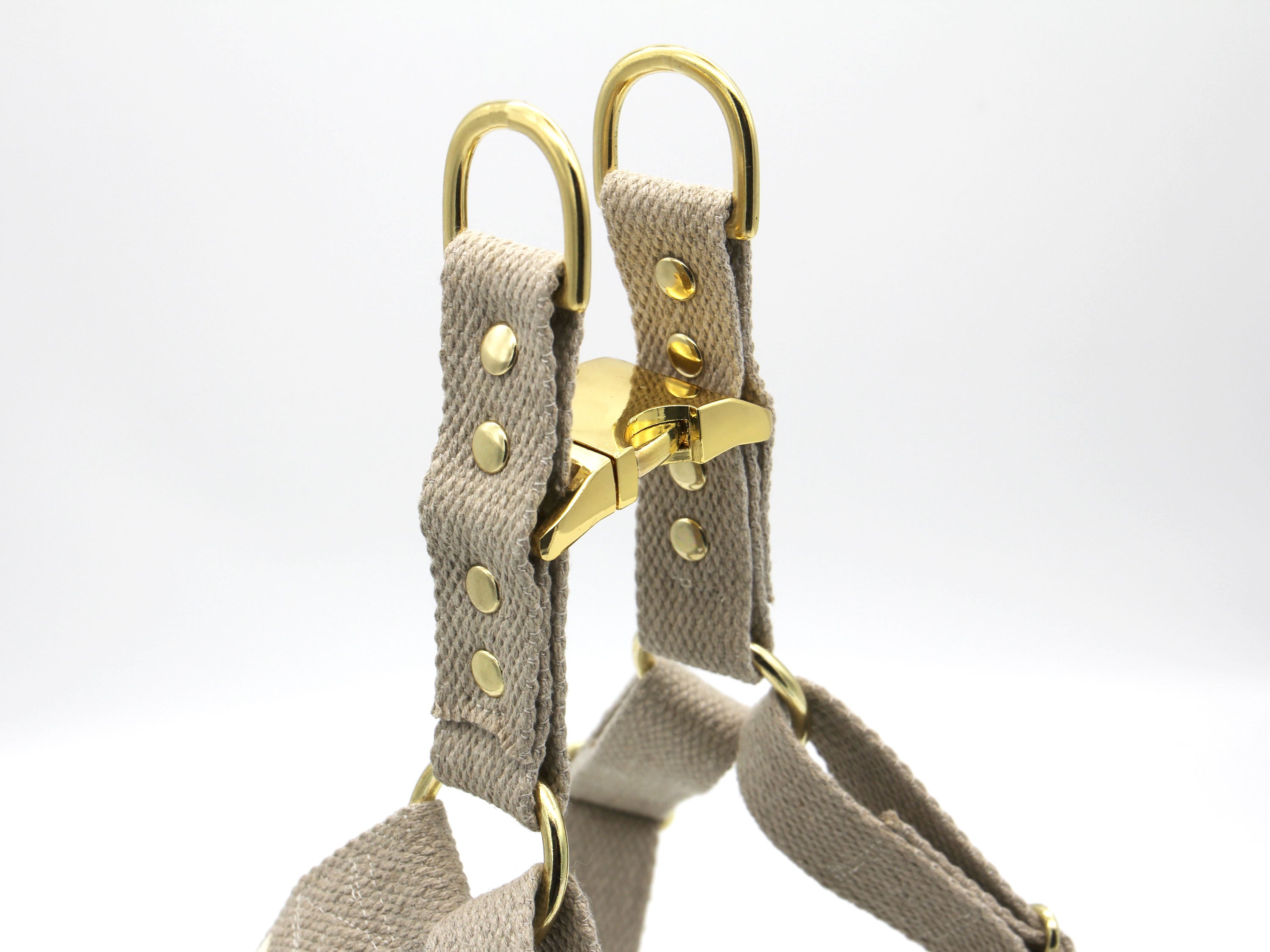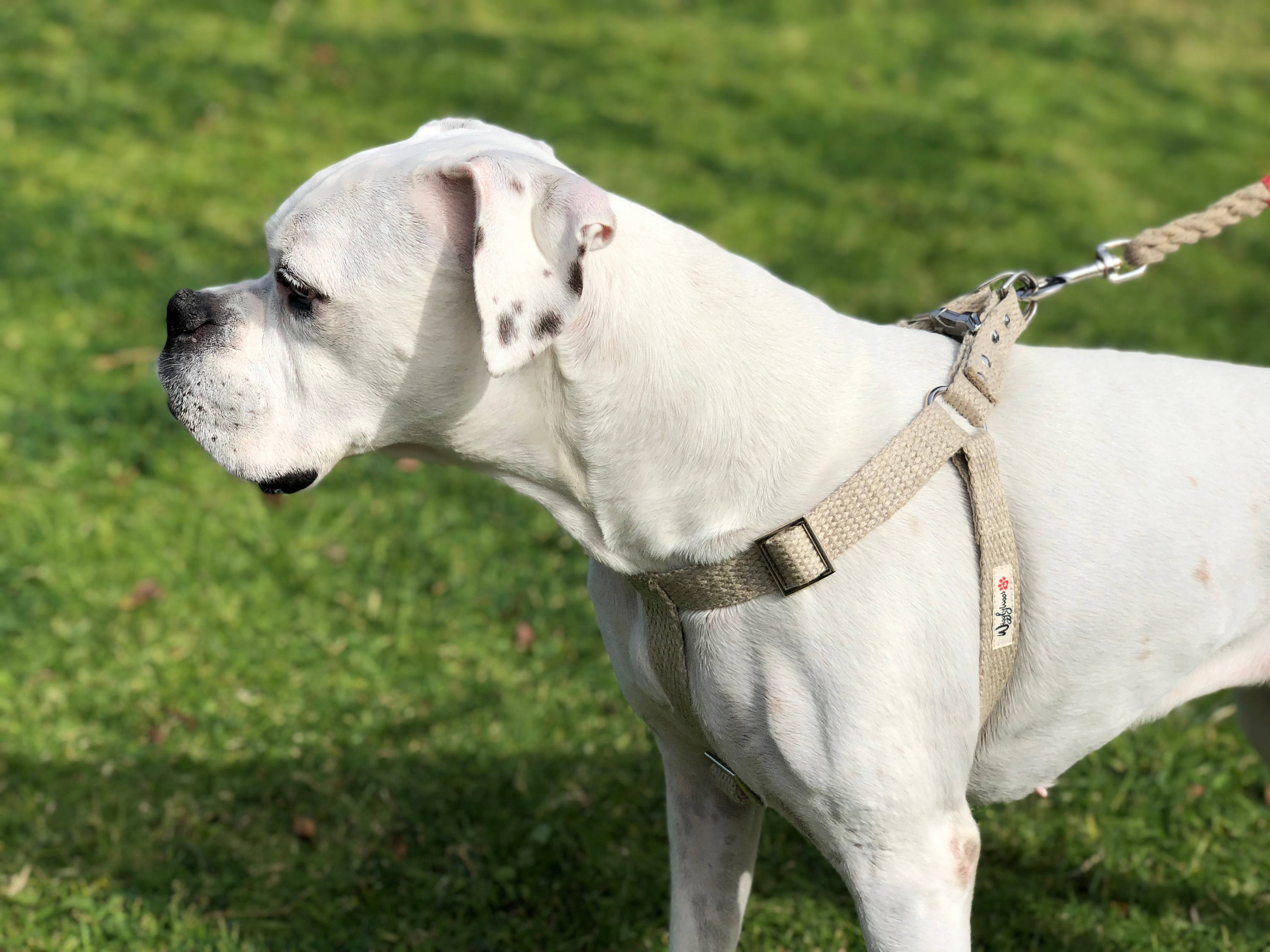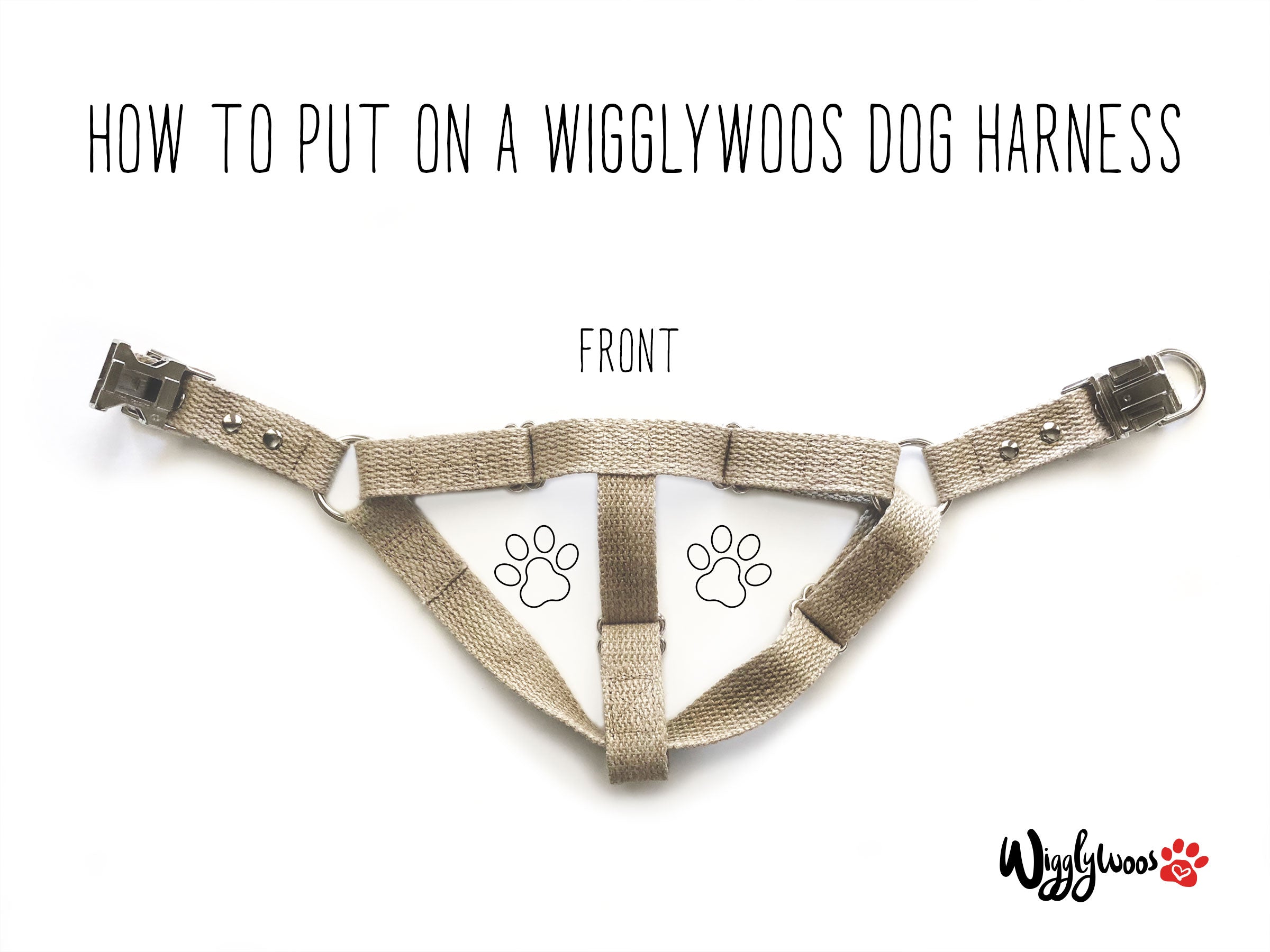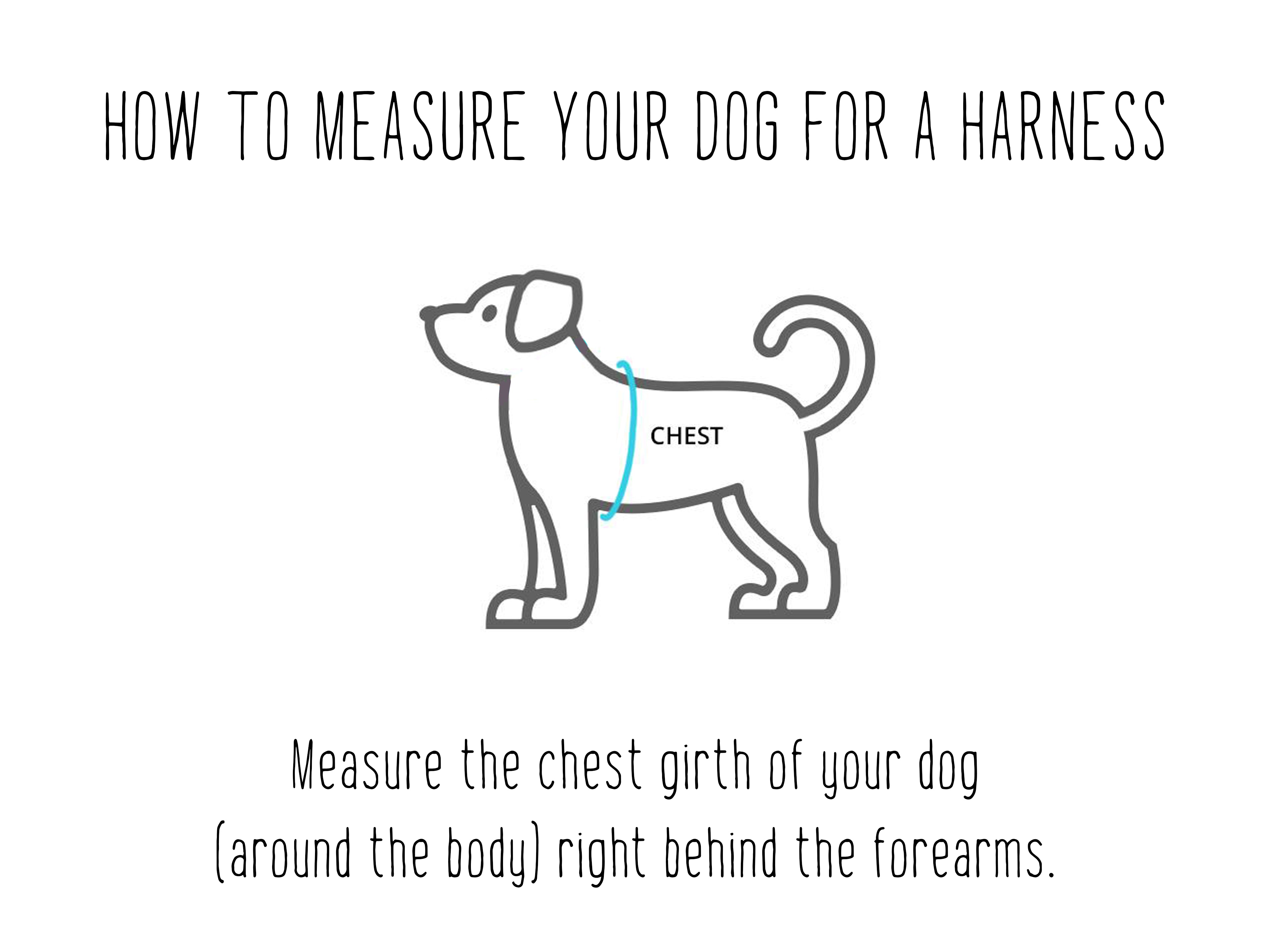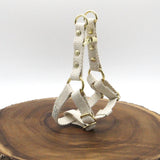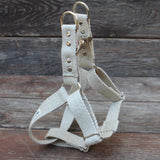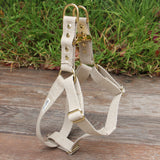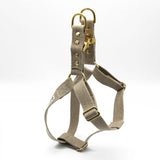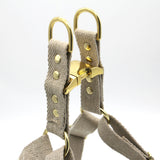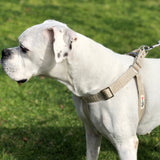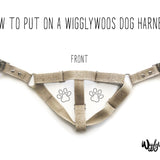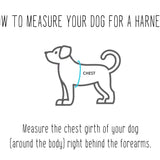 Studded Just Hemp Step-In Dog Harness
Wigglywoos Step-in harness is easy to put on and take off. It is fitted well under the forearms, making it more difficult for a dog to back out of the harness. Another great benefit the step-in harness offers is it does not need to be pulled over the dog's head, as others might, or the traditional H harness does. 
- Adjustable on all four straps for the perfect fit
- Durable, eco-friendly hemp webbing
To Measure: Measure the girth of your dog (around the body) right behind the forearms. 
XS:       12-16 inches (30cm - 40cm)
Small:  15-21 inches (38cm - 53cm)
Med:    19-26 inches (48cm - 66cm)
Large:  25-34 inches (64cm - 86cm)
XL:       33-46 inches (84cm - 117cm)
For a video on how to put on our step-in-harness please go to: https://www.youtube.com/watch?v=WnjfNtRkvCE

If you have any questions, don't hesitate to ask about sizing

We have been working hard to become as plastic free as possible here at Wigglywoos. All hardware is nickel plated, featuring a contoured side release buckle, 4 areas of adjustability with nickel plated triglides, and double D-rings to leash up and go for a great walk.
Studded Just Hemp Step-In Dog Harness