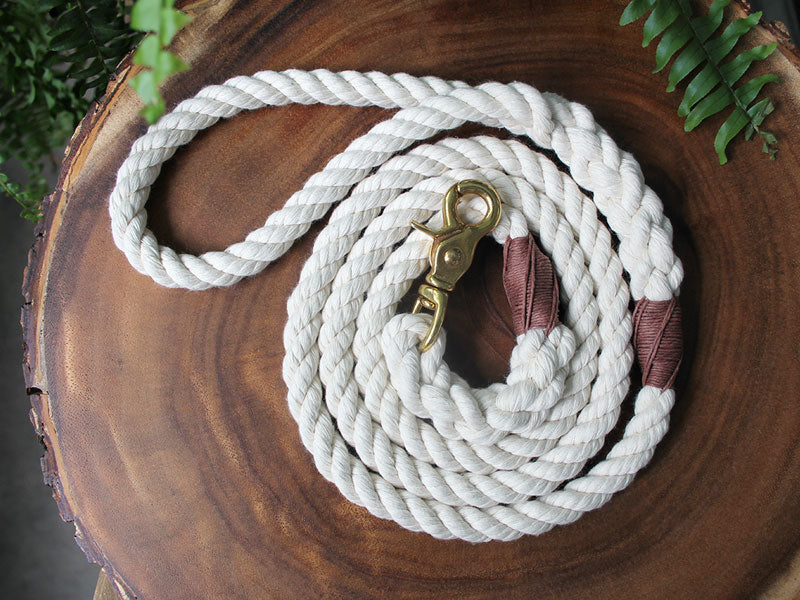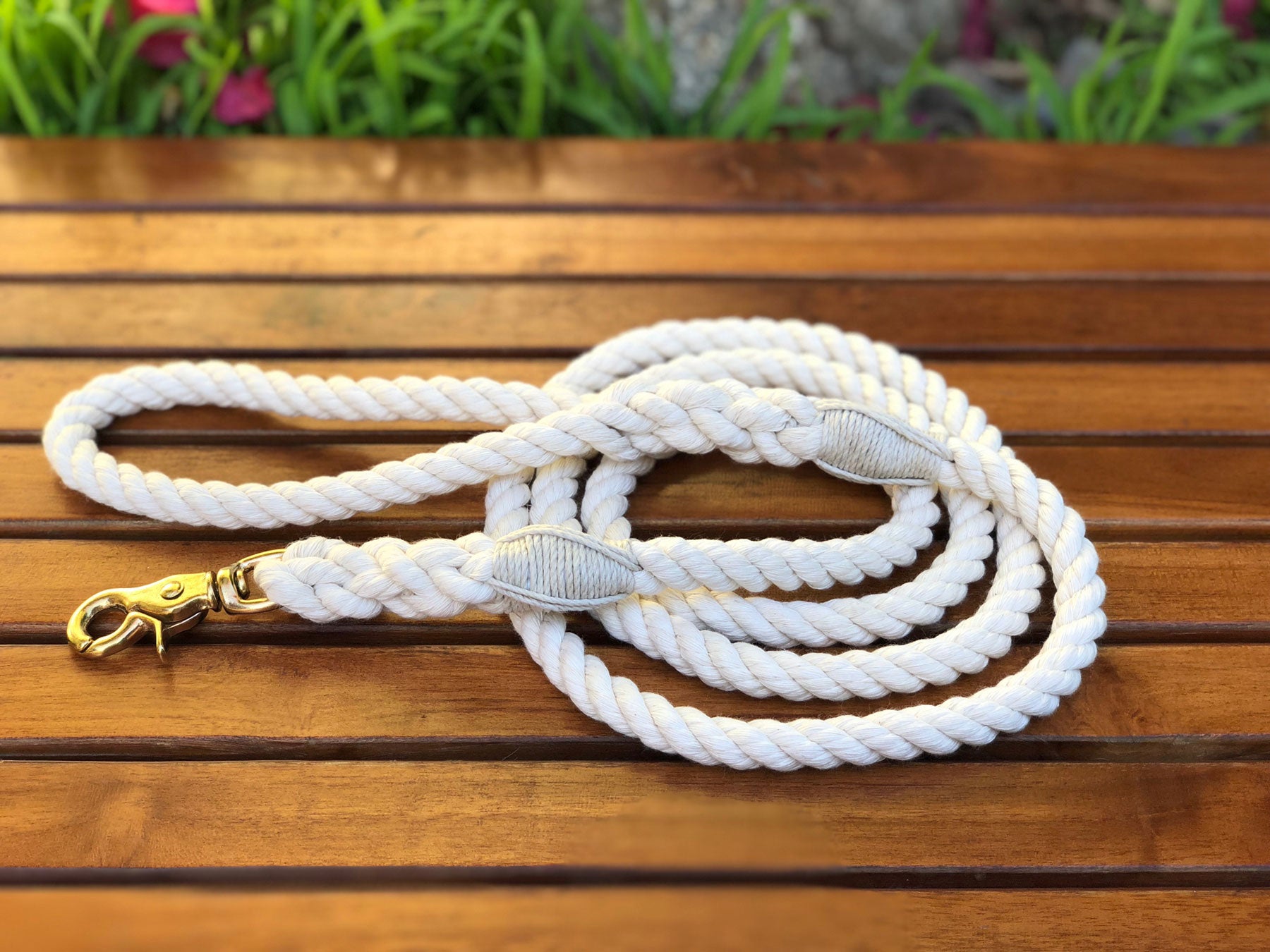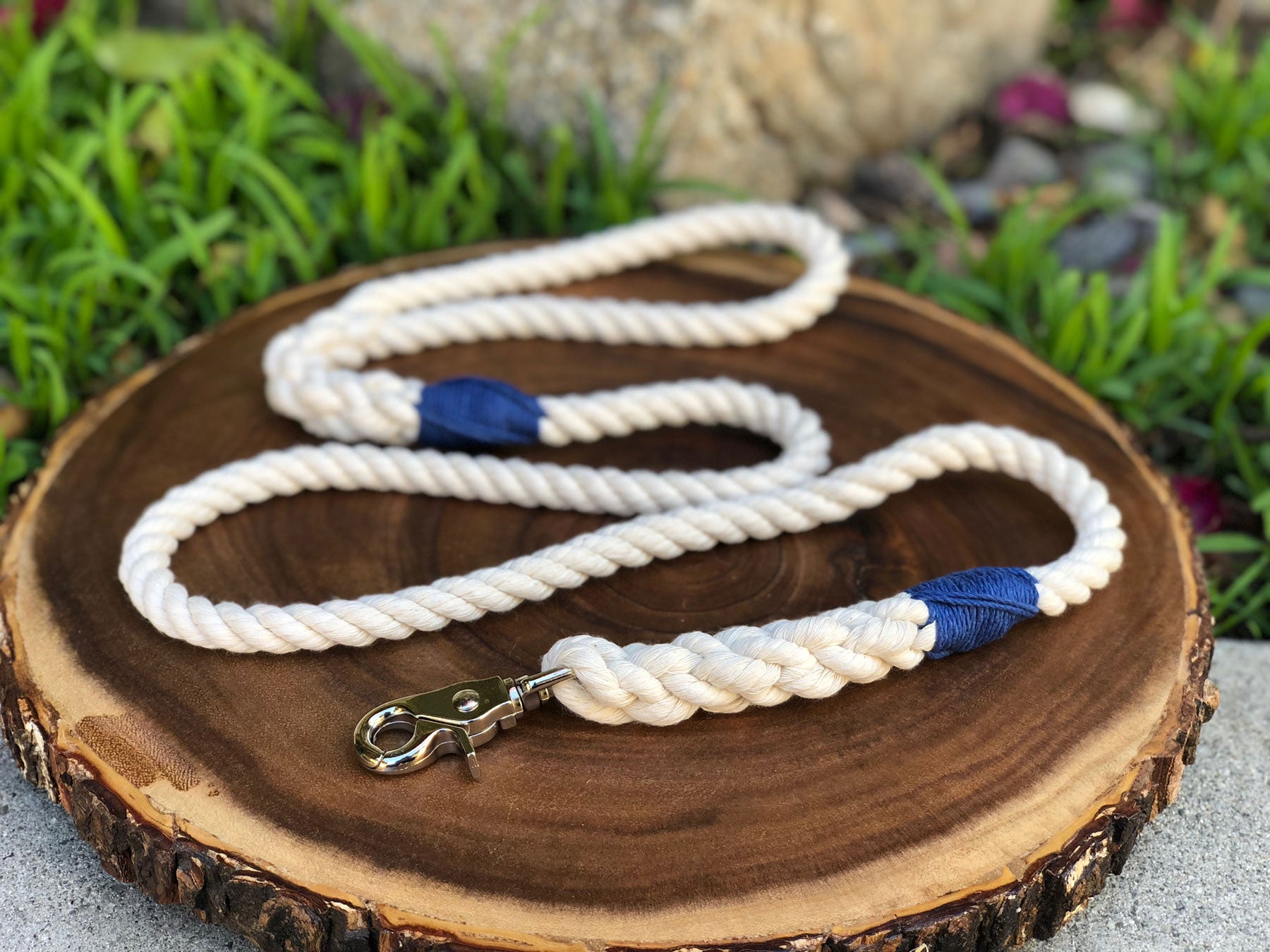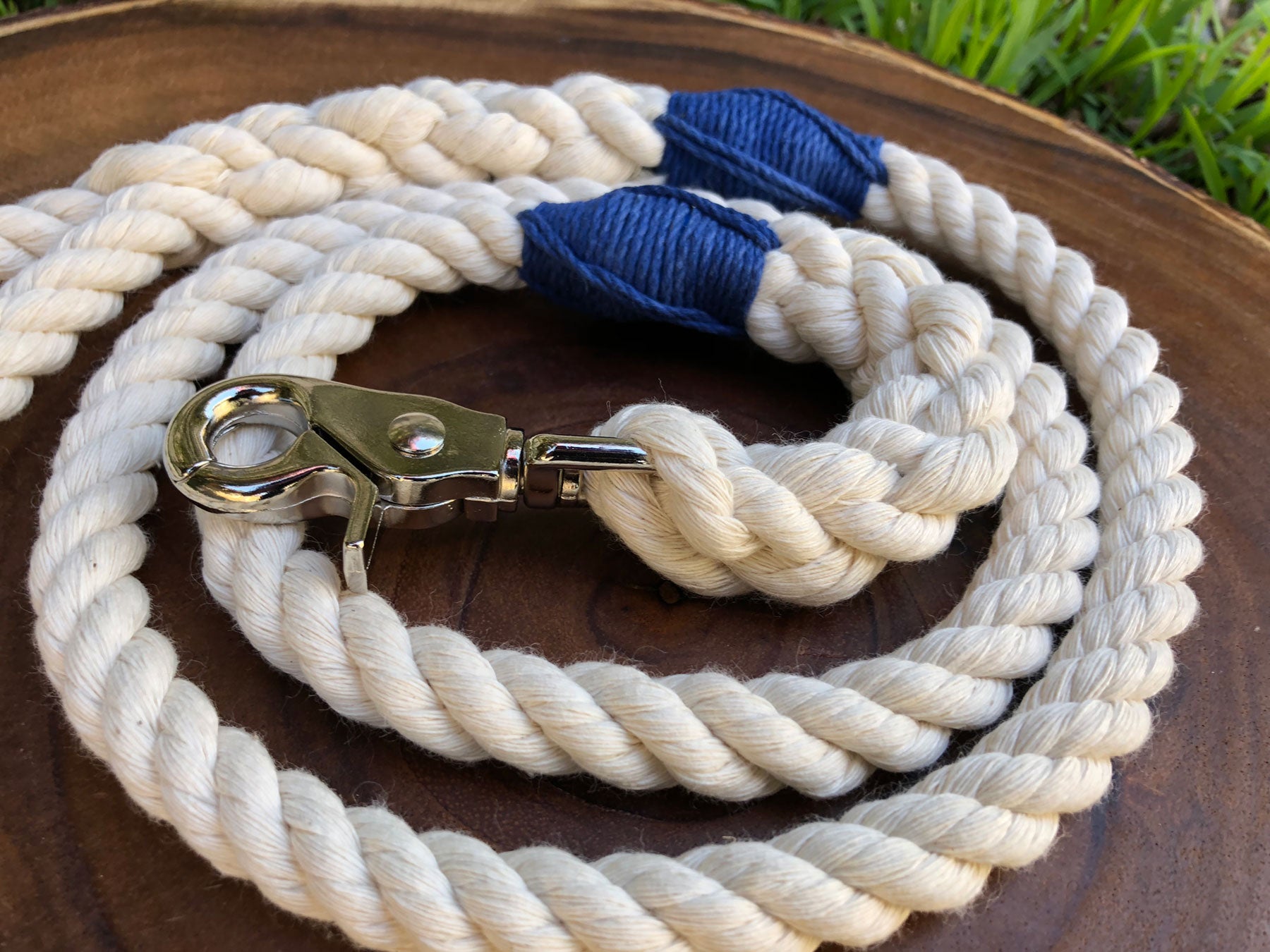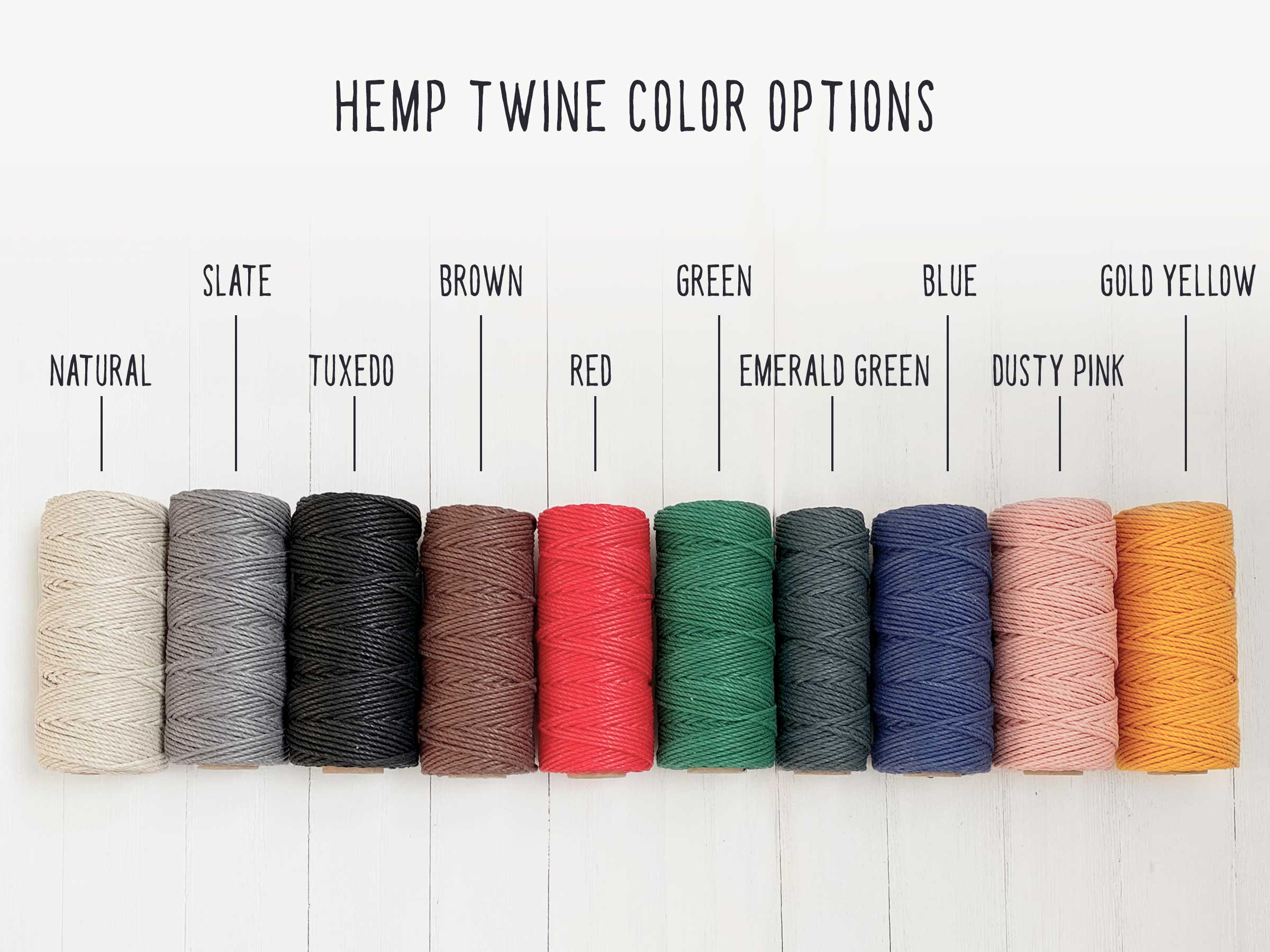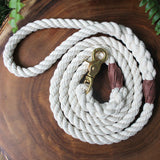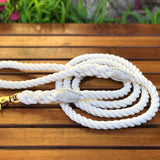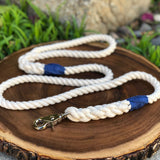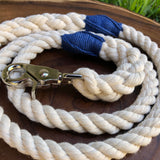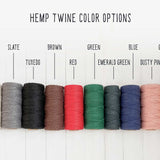 Natural Cotton Rope Dog Leash with Trigger Snap
Wigglywoos Cotton Rope Leash is made from 3/8" (10 mm) 3-strand cotton rope, no dyes or other chemicals. Each leash is individually made, hand-spliced and whipped. 
Each splice is finished with a decorative hemp whipping twine.
The Cotton rope leash is strong enough for your and your pup but with the soft feel of cotton. You have your choice of Bronze or Nickel plated trigger snaps.
Each leash is slightly different and lengths are approximate, which is part of the handcrafted process and not considered a defect.
Please do not hesitate to contact us if you have any questions or in need of a different length.
Natural Cotton Rope Dog Leash with Trigger Snap