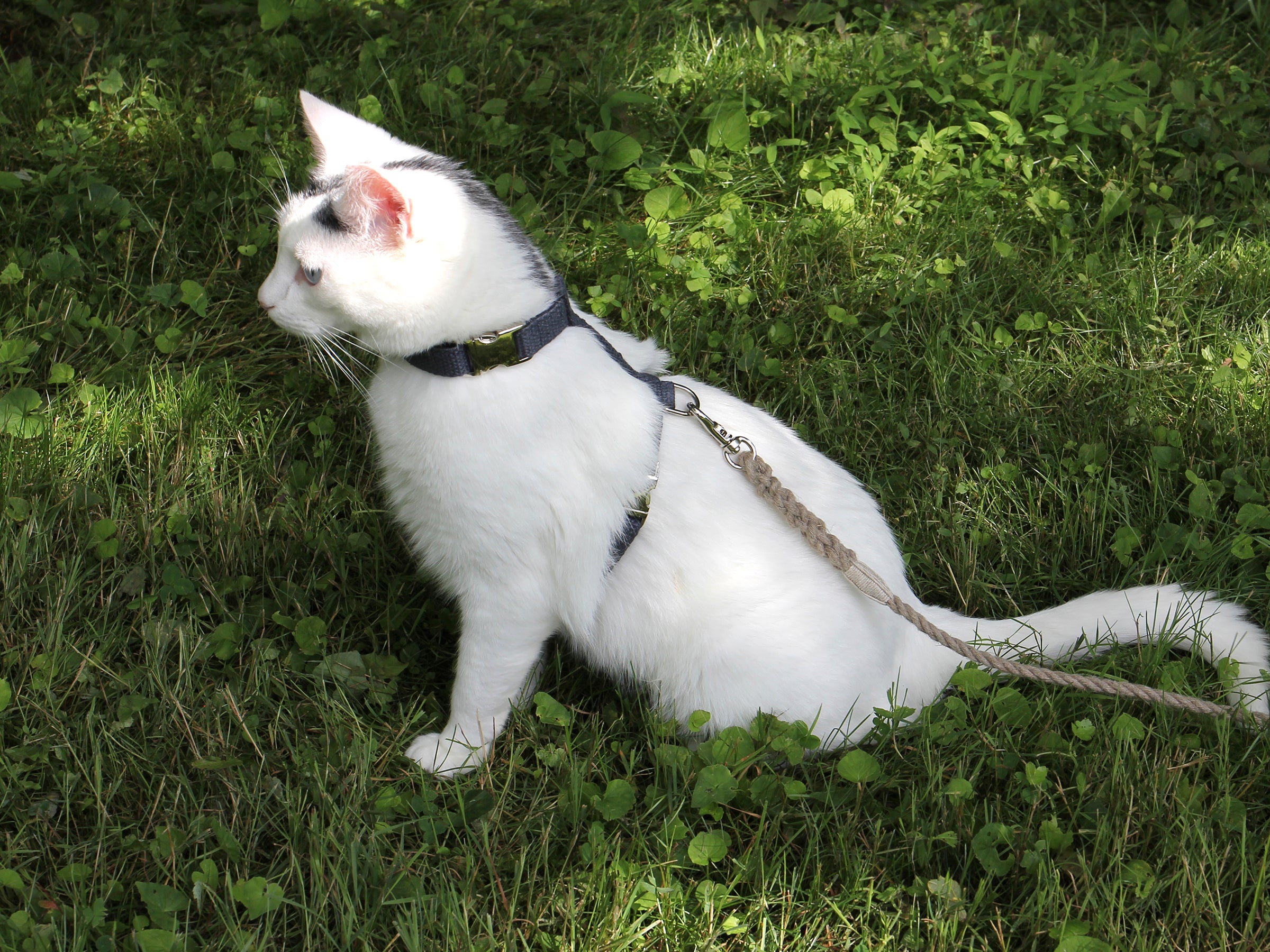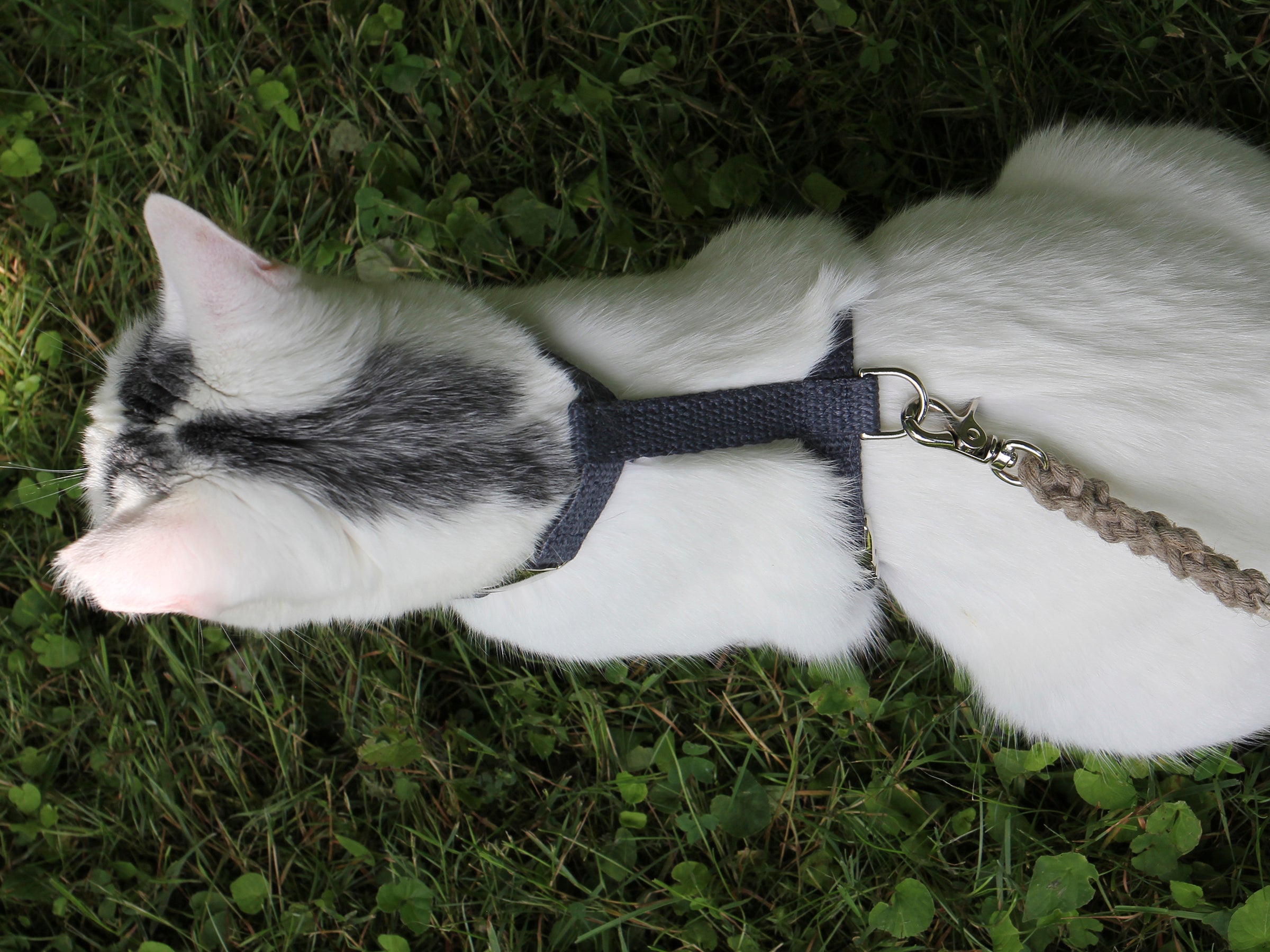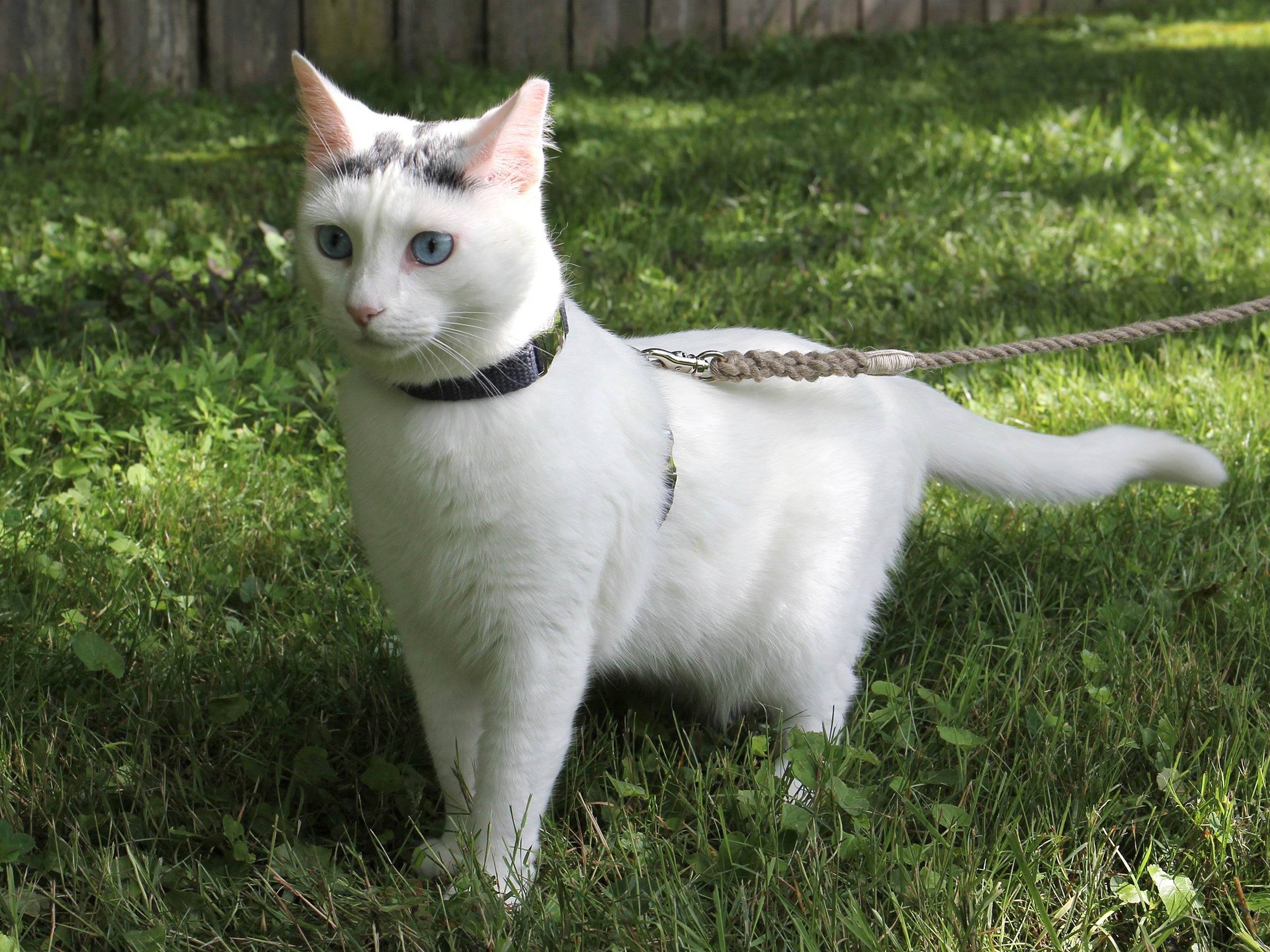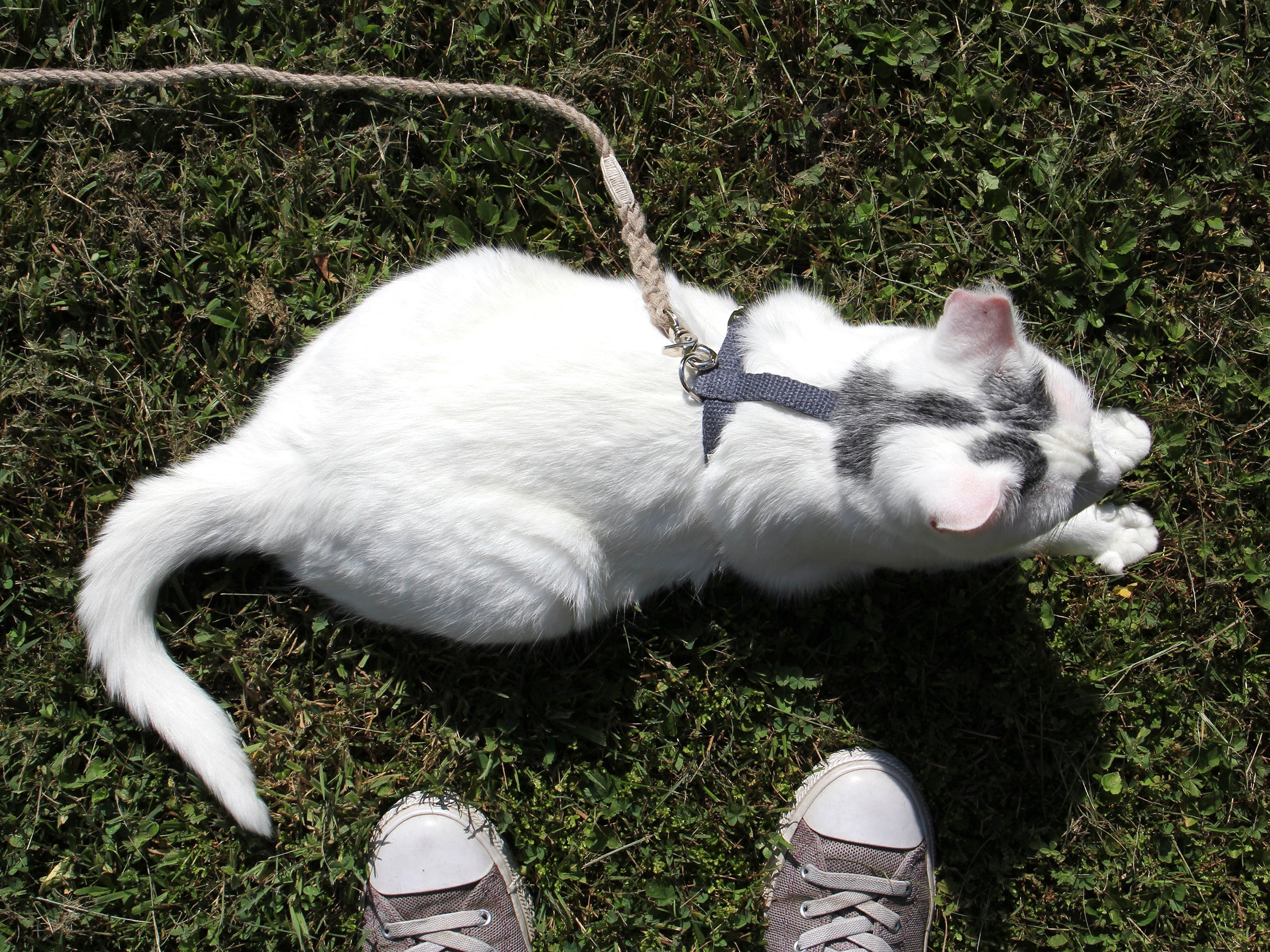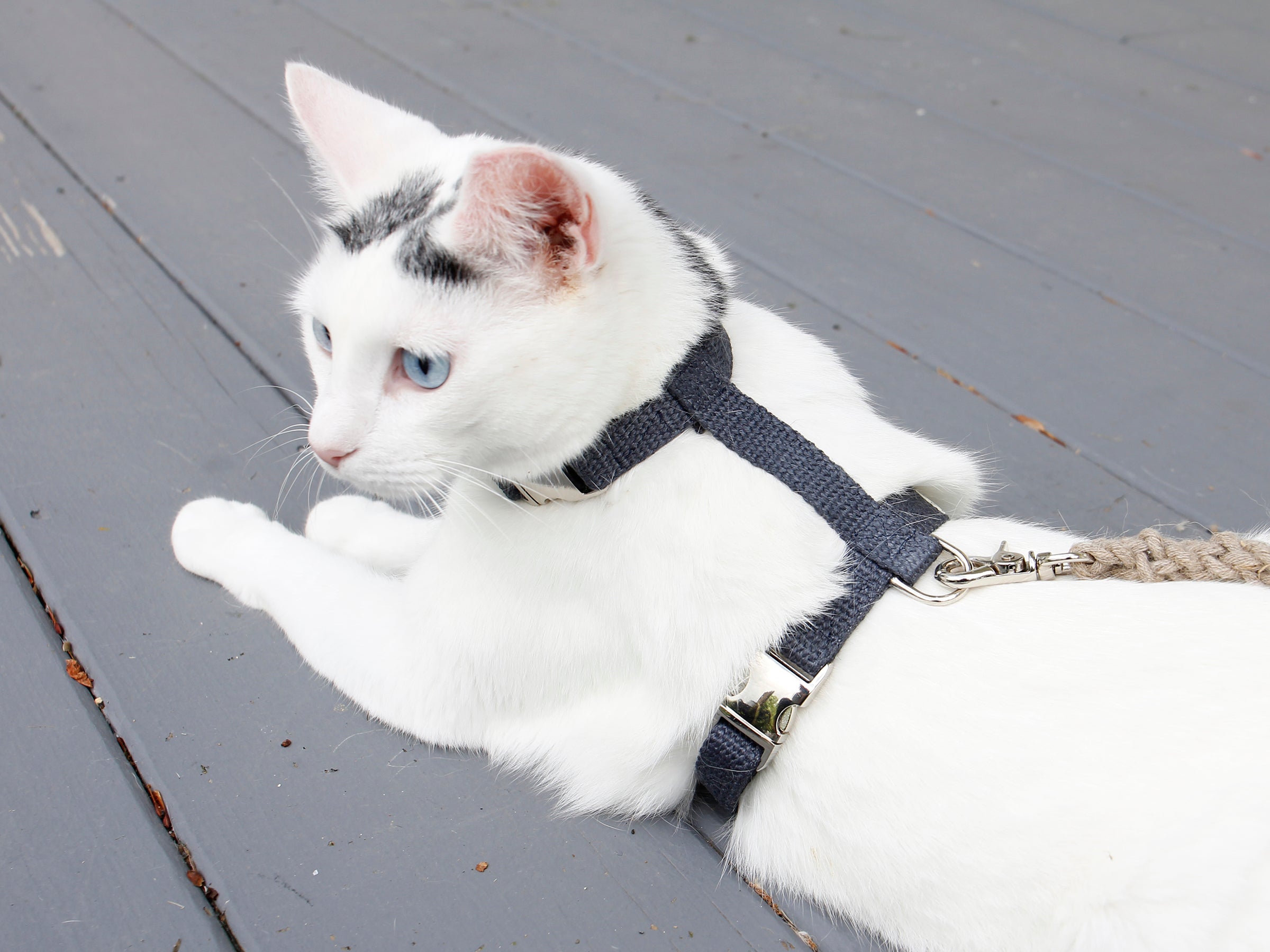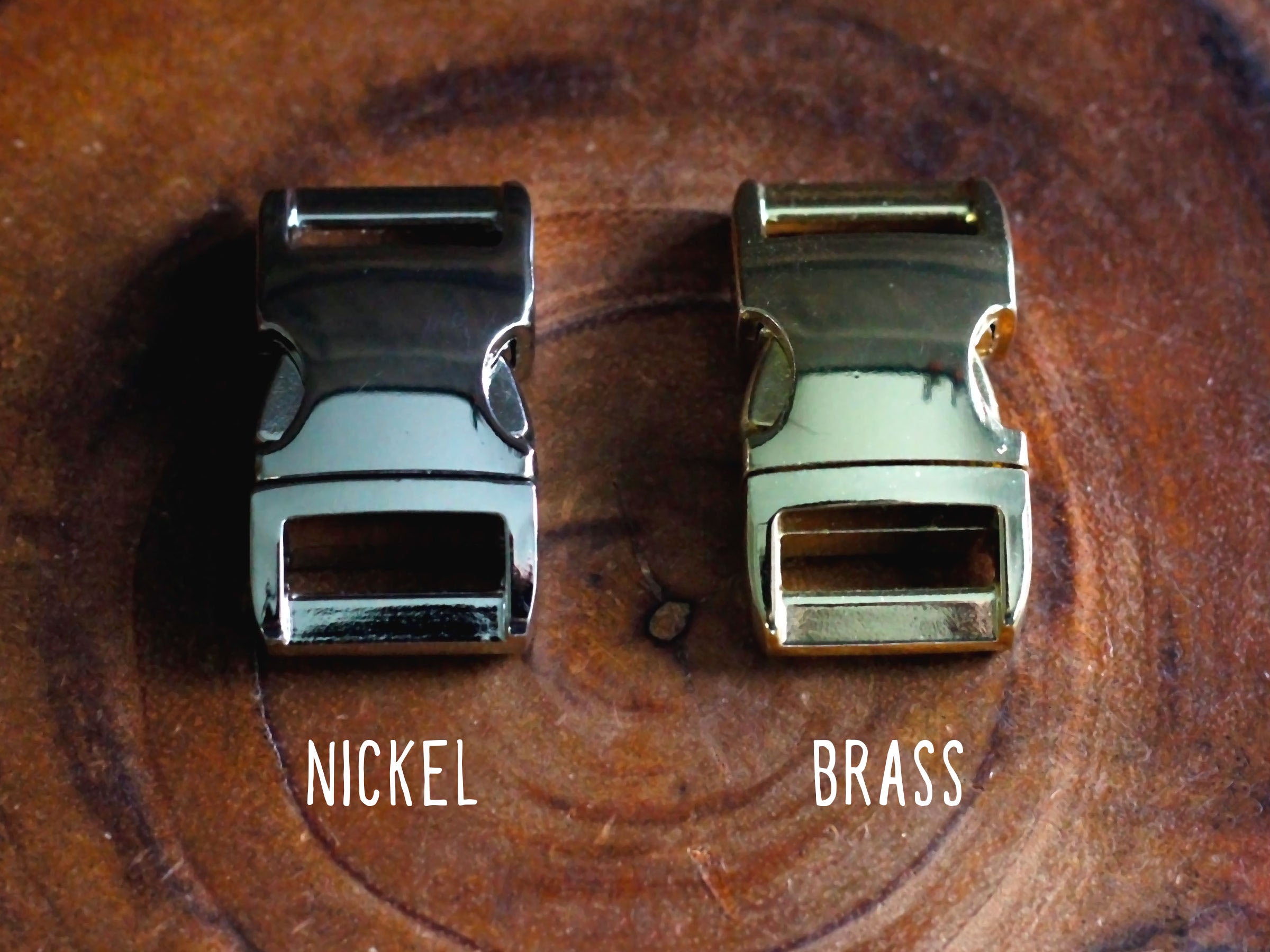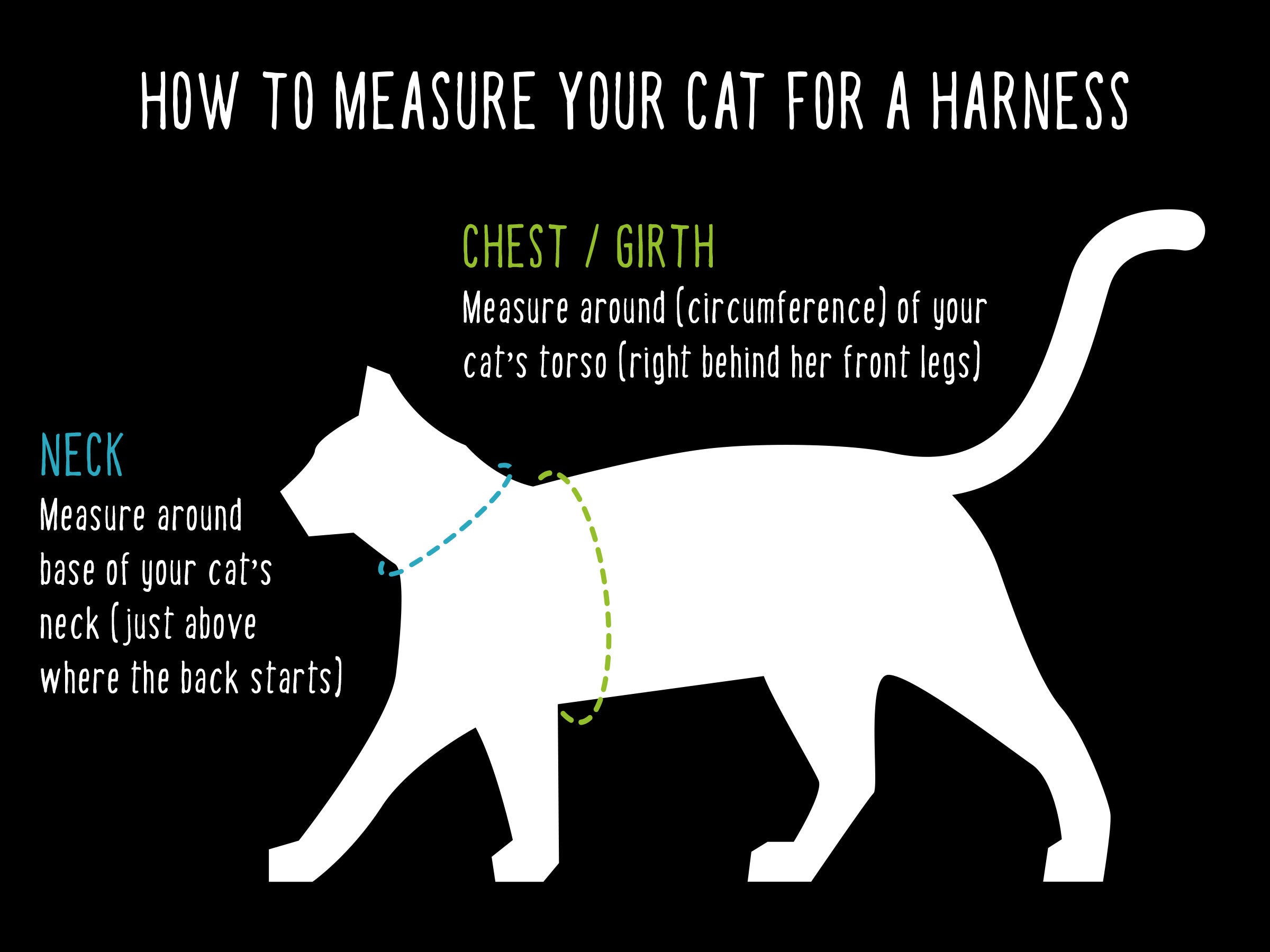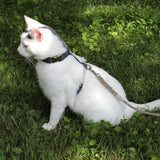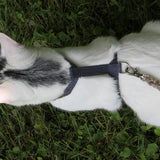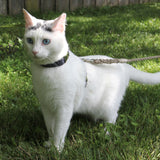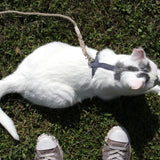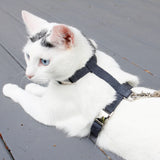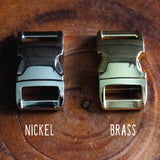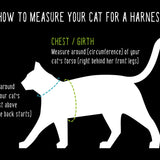 Nantucket Blue Just Hemp H-Style Cat Harness
Wigglywoos H-Style Cat Harness is fully adjustable to fit most cats. Adjustable neck and girth straps to get a very secure fit to your cat's waist and neck. Easily buckle on and off. Our cat harness is made from durable, soft, eco-friendly 5/8" hemp webbing. The nantucket blue cat harness is hand-dyed in our studio and comes in your choice of Brass or Nickel hardware. Each batch is created by hand and will have slight variations in tone and is not considered a defect.

Measurements:
Neck Size: 8"- 12" (20cm - 30cm)
Chest / Girth Size: 10"- 18" (25cm - 46cm)
(Please leave a note at checkout with your cats neck and girth size in inches or cm, reach out if you need a larger size)

- Custom made planet friendly harness
- Harness motivates your cat to walk in the direction you want them to
- Hard to escape
- Secure and allows maximum movement for your cat

Note: While harnesses are a very effective walking & training tool, they should never be left on an unattended cat.

100 % Hemp pet harness. Organic, sustainable, and vegan

Hemp fiber is 3 times the tensile strength of cotton
Hemp fiber is Anti-microbial and Uv resistant
Hemp fiber is naturally resistant to mold, mildew, and rot
Hemp fiber continues to soften over time without fiber degradation
Breathable, absorbent, and hypo-allergenic

If you have any questions, don't hesitate to ask about sizing

We have been working hard to become as plastic free as possible here at Wigglywoos. All hardware is nickel plated, featuring 2 contoured side release buckles, 2 areas of adjustability with nickel plated triglides, and a D-ring to leash up and go for a great walk.
Nantucket Blue Just Hemp H-Style Cat Harness