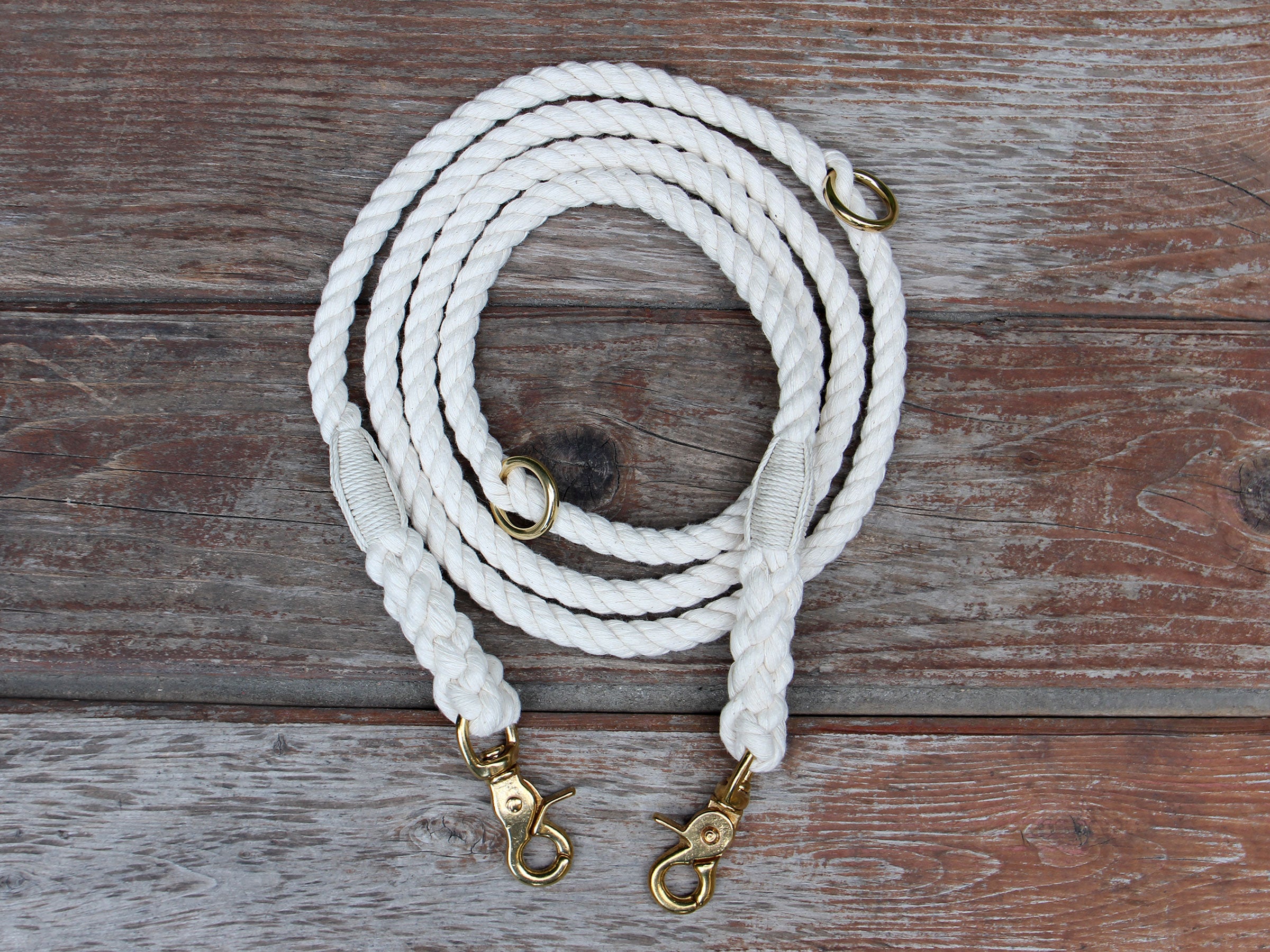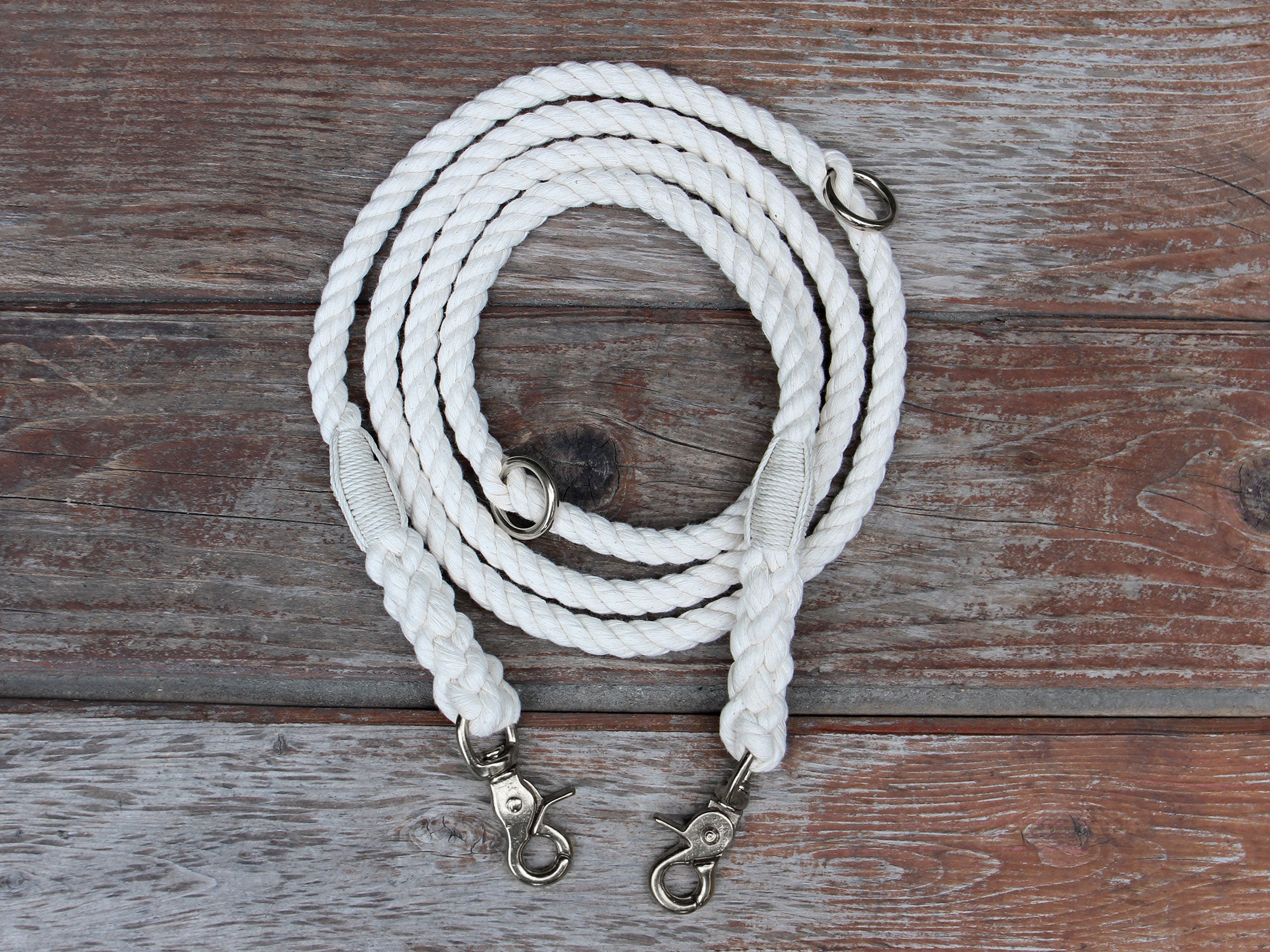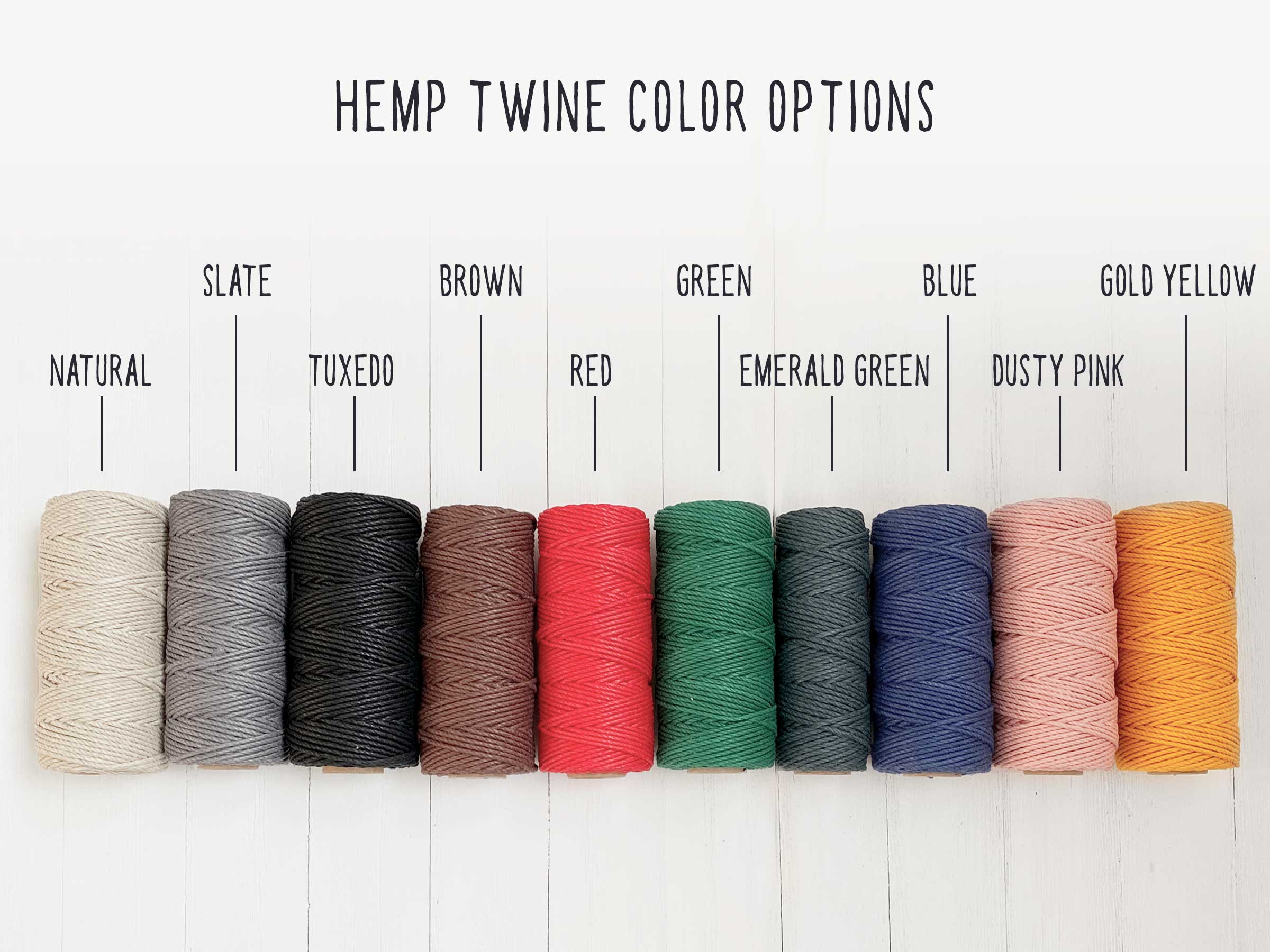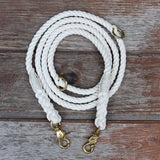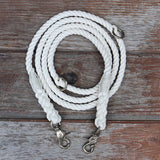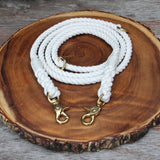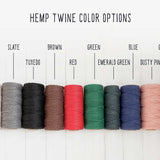 Adjustable Natural Cotton Rope Dog Leash
Wigglywoo's adjustable Natural Cotton Rope Leash is 7' (~2m) in length and 3/8" (10 mm) in width, it includes 2 trigger snap hooks at each end (available in nickel or bronze) and 2 o-rings in matching hardware that can be slid up and down the leash. If you want a shorter leash for training and a longer leash for more freedom while on walks.
Each leash is individually made, hand-spliced and whipped. Each splice is finished with hemp whipping twine. 
Leash Uses:
-Snap one end to an o-ring to create a handle and snap the other end to your dog's collar to use as traditional leash
-Snap one end to an o-ring to create a handle and snap the other end to the second o-ring to use as a slip lead 
-Attach the top snap to the opposite end o-ring to create a hands-free leash by slipping the loop over your head and one shoulder
Materials:
Hemp Rope, Hemp Twine, Trigger Snap Hook (Bronze or Nickel)
(Each leash is slightly different and lengths are approximate.)
Adjustable Natural Cotton Rope Dog Leash