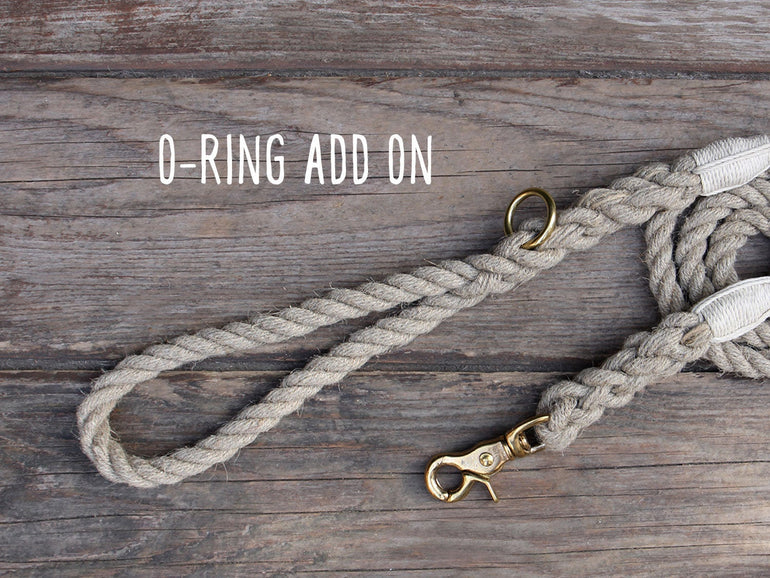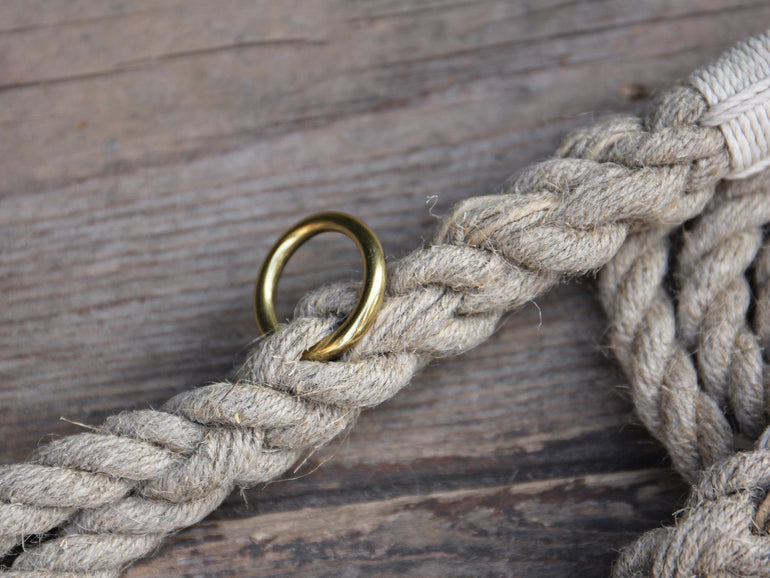 O-Ring add on for Rope Leash
Add an o- ring to the handle of your rope leash. Perfect for holding keys, bag dispensers, or anything else you might need to clip on your leash during a walk! 
Comes either loose on the handle, or woven into the rope (as shown in photo).
O-Ring add on for Rope Leash