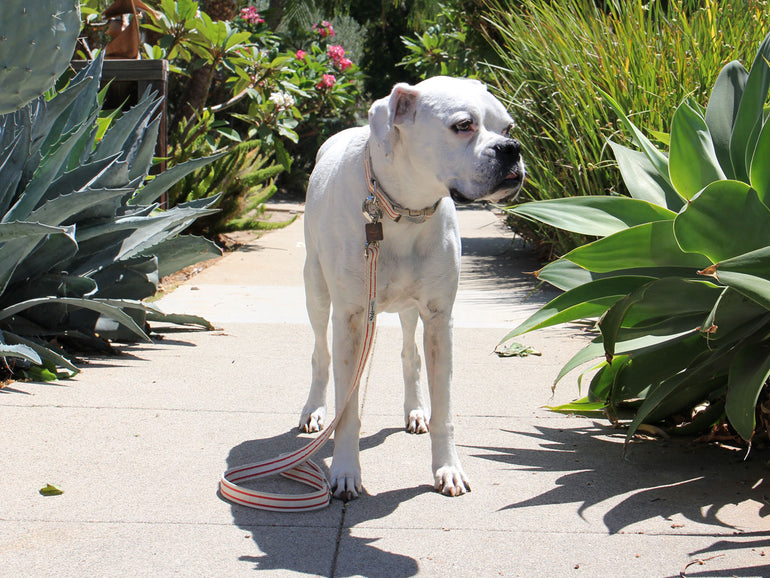 Flat Hemp Dog Leash With Layered Red Striped Ribbon
Flat Leashes are here!! Made with beautiful Hemp and Red Ticking Stripe Woven Cotton Ribbon on both sides of your leash. This simple, textured ribbon adds sophistication to your natural dog leash.

WigglyWoos leashes are made from high quality sustainable materials. Hemp is soft, durable, eco-friendly, and naturally resistant to ultraviolet light, mold and mildew. Compassionate and environmentally-conscious alternative.

This leash can be matched with our Red Ticking Stripe Collar.
D Ring is included at the base of the handle to add a poopy bag holder keys, wallet, or anything that fits for your walk.

Materials: Hemp Webbing, Cotton Woven Ribbon, Steel Snap Hook
Flat Hemp Dog Leash With Layered Red Striped Ribbon