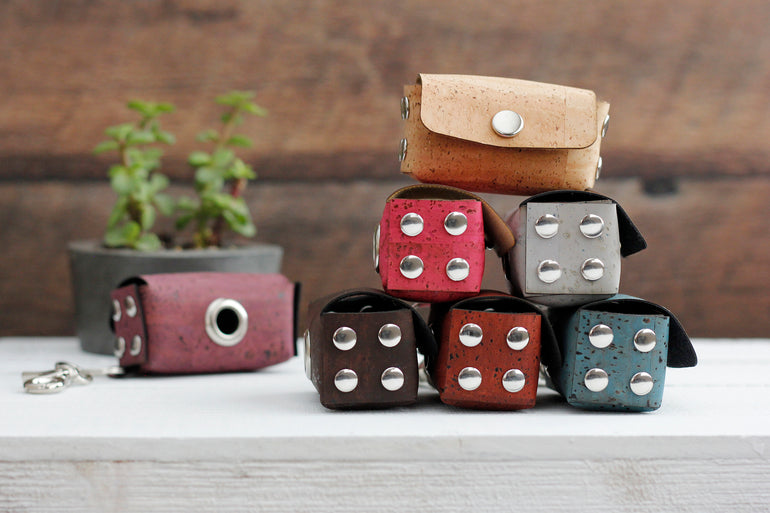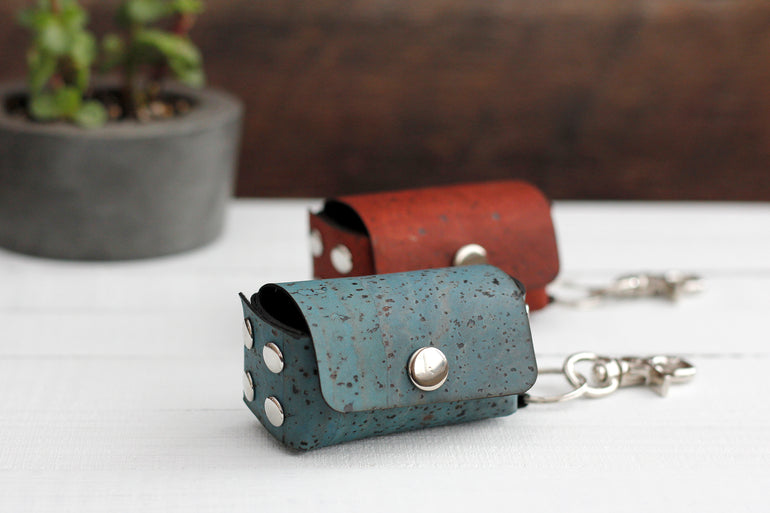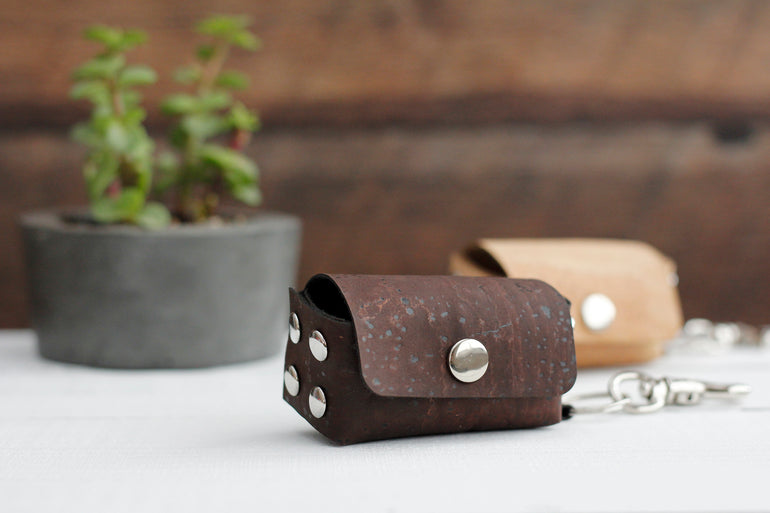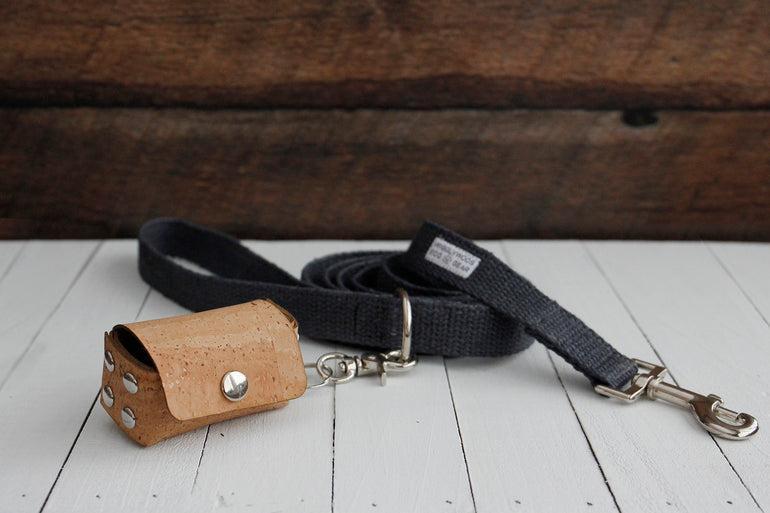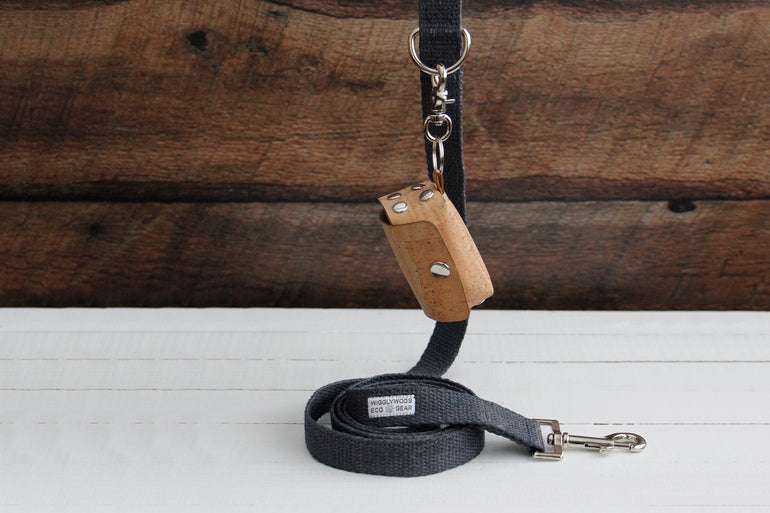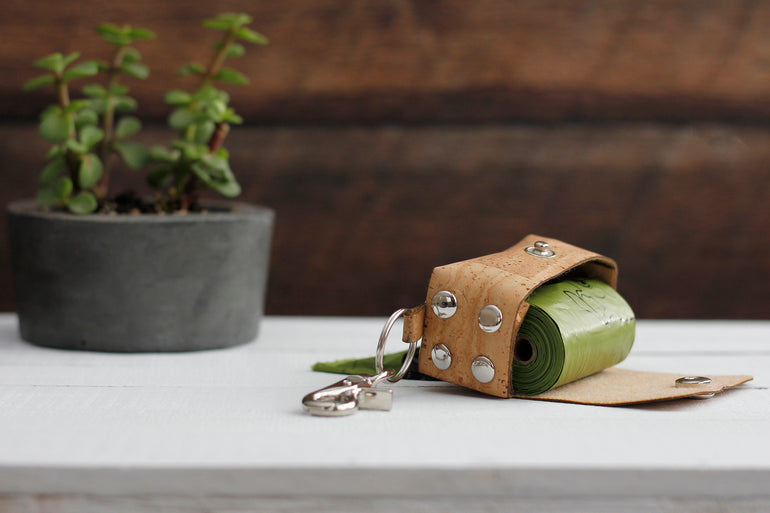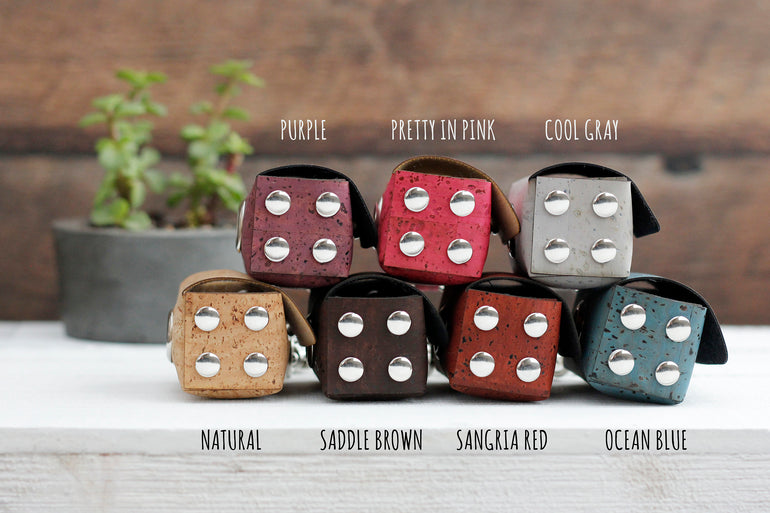 Wigglywoos offers a planet friendly dog poop bag holder. You can easily attach your poopy pouch to your pets leash or anywhere that makes it more convenient for you to carry your waste bags. The dog waste dispenser is made from beautiful, eco-friendly cork. It is compact, lightweight and plastic-free. Cork is a wonderful alternative to leather.
Size: 3" L x 1.5" W x 1.5" H
- Snap on to your leash
- Easily pull bags out of from the back of pouch
- Lightweight and compact
- Plastic-free
- Cruelty-free Cork
- Fits one standard roll of poop bags
NOTE: Leash and biodegradable plastic bags are not included.